Durdans Hospital, Sri Lanka's first Joint Commission International (JCI) approved hospital has introduced an advanced physiotherapy unit conveniently located on the 1st floor of the Sixth Lane Wing at the hospital premises. 'Durdans Advanced Physiotherapy Services' provides relief to one of the most widely spread conditions seen among young and old Sri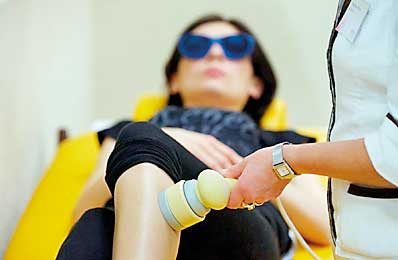 Lankans alike – neck, back and knee pains.

Chronic neck, back and knee pain is widespread around the world due to bad posture, incorrect usage of hand-held mobile devices, ergonomics at workstations and at homes, unstructured exercise or the lack of it, uncomfortable driving positions and even bad eating habits. Neck, back and knee pains have been classified as a common problem, with two-thirds of the world's population experiencing these pains at some point in their lives.

Commenting on the highly advanced services provided at Durdans Physiotherapy, Chartered Physiotherapist Gopi Kitnasamy BSc MCSP(UK) MIMDTP (UK) notes, "At Durdans Advanced Physiotherapy Centre a highly skilled team supported by the latest technological advancements in physiotherapy not only treats symptoms of pain in the back, neck and knee, but also finds the root cause and treats the actual conditions affecting many people in this modern day and age."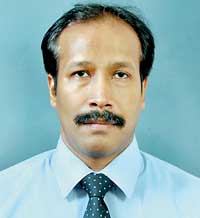 Special Physiotherapy Packages include; 7 Sessions for Rs. 5,950 and 14 sessions for Rs. 11,900 which includes an assessment and treatment plan by a Chartered Physiotherapist, posture assessment and correction, work environment adjustment, posture care and lifestyle modification advice, home program recommendations, tailor-made exercise routines to suit different conditions, assessment and treatment reports, and one free follow-up visit once the seven or fourteen sessions have been completed. The treatment is carried out using the latest technology such as the DTS system, laser therapy and SWD to name a few.

In addition to these services Durdans Hospital also recently launched the revolutionary Knee Rehabilitation Therapy – 'Platelet Rich Plasma (PRP)' –which uses one's own platelets from blood concentrated and injected to cartilage for speedy recovery. With more than 500 successful patients having undergone PRP therapy, the hospital is further enhancing its capabilities in terms of treating patients with various illnesses and injuries that result in pains and aches at various places in their bodies.

Durdans Hospital Director Medical Service Dr. Wimal Jayantha stated, "The centre is open on weekdays from 8 a.m. to 6 p.m., Saturdays from 8 a.m. to 5 p.m. and Sundays from 9 a.m. to 12 noon and offers patients the opportunity to get back to their normal lives after illness or injury. Packages available for physiotherapy and rehabilitation programs are broken in to 7 or 14 sessions depending on the patient's needs." For more information or to make an appointment with a physiotherapist, please call 0115 410557 or hotline 0112140000 or simply dial short code 1344.