A hall full of tangible energy, hope and positive attitude, exuded the length and breadth of Lanka Hospitals 10th floor auditorium when women of all sizes and walks of life spent a day; some in remission and most in clearance of what was once could have been a terminal illness; Breast Cancer.

This group of strong willed women gather every 3 months not only to share their experiences, and to extend their support to the like-mined but also to educate themselves on various medical and lifestyle issues from a panel of experts.

Observing International Cancer Day in the month of February, Can-Sur-Vive, in collaboration with Jetwing group conducted the 5th 'CAN – SUR – VIVE' CSR program on 28th of January 2016 at the Lanka Hospitals.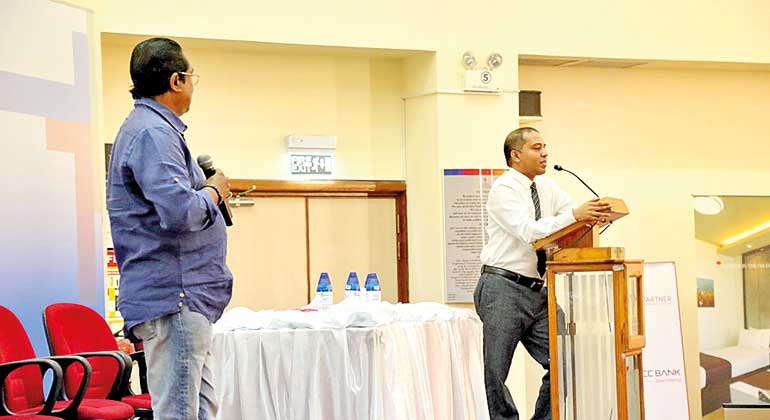 Dr. Naomal Perera - Consultant Oncological Surgeon and Dr. Wasantha Rathnayake - Consultant Oncologist
The workshop aimed to actively educate survivors of breast cancer on medical, physical, financial, spiritual and other related aspects pertaining directly to a cancer survivor's well-being while reinstating the survivors' and family members' confidence. The workshop was enriched with lectures by Consultants, including well-known Clinicians, Psychologist, Occupational therapists, Physiotherapists, Sociologists, financial advisors and Clergymen.

"Cancer is undoubtedly a deadly and in certain cases, a fatal disease – however, what affects patients more is the lack of understanding, empathy, and support they have during their ordeals. Even survivors to a great extent pull through not just because of medicine, but because of their own determination. Jetwing has partnered with the CAN-SUR-VIVE Trust ever since inception; as we truly appreciate their efforts to educate both patients and survivors through a variety of unique sessions, and because we have always believed in the power and potential of people to overcome. Their commitment shows that no one is truly ever alone – you always have the help and support you need, as a community," said Hiran Cooray – Chairman of Jetwing Group.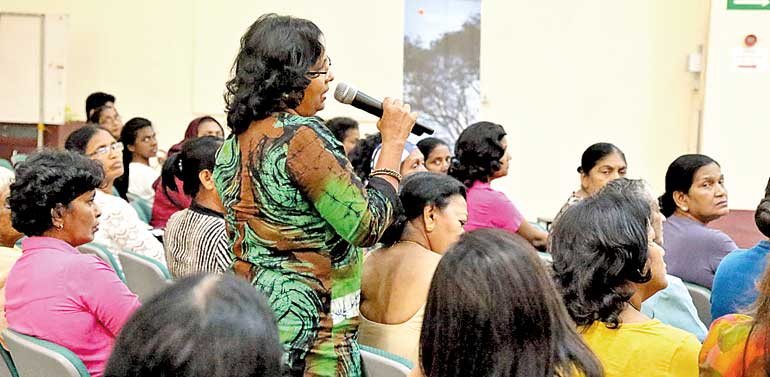 The workshop, which was conceived by Consultant Oncological Surgeon of Lanka Hospitals PLC, Dr. Naomal Perera, focuses on the lives of breast cancer survivors and their role in society. The Can-Sur-Vive Trust, has been fully functional for the last one year and is being held for the benefit of the survivors, with the main purpose being to register as many survivors for additional assistance they may require with their everyday lives.

''Can – Sur- Vive workshops address the issues faced by the survivors of breast cancer – their psychological needs, Physical and sexual issues stemming from disfiguration and therapy as well as many other important topics such as nutrition and exercise," said Dr. Naomal Perera.

"We want these women to be proud and outspoken, for them to realize that there is hope and help and mostly for them to be independent," added Dr. Perera.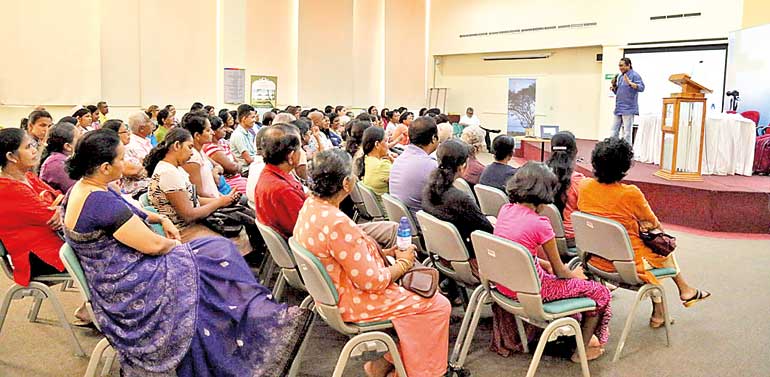 "I was diagnosed of breast cancer four years ago. The news shook my world. But look at me today. I am well. I am happy. Can- Sur-Vive workshops helped me in numerous ways. I want to educate women of the foreseeable advantage of forums like this."

Malkanthi Pathirana, a breast cancer survivor spoke with conviction. Malkanthi is one of many survivors who won the battle against breast cancer; the most common cancer among women, the world over.

Although the "survivor" is often used to mean someone who has completed active treatment, 'CAN – SUR – VIVE' program intends to invite all newly diagnosed breast cancer patients who are presently on treatment too. To register for the next free workshop, please call – 0713 161616