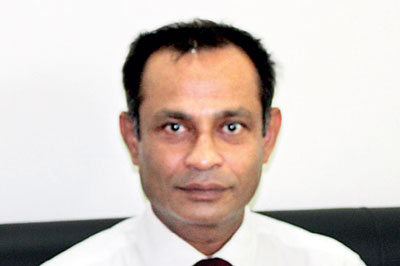 Strategically located on the main Ragama Road and in close proximity to the Ragama Teaching Hospital and the Ragama Railway Station, the fully fledged multi-specialty General Hospital now reaches out to rural and urban masses with yet another specialised care unit.

The rising number of cancer cases in Sri Lanka, calls for more efficient, convenient and affordable avenues to better cater to the needs of patients. Browns Hospital Ragama has announced the operational opening of its brand new Haemato-Oncology Care Centre.

The care team at the centre includes medical oncology consultants, haematology consultants, palliative medicine and supportive care consultants, providing care for patients with leukaemia, lymphoma, myeloma and also non-cancerous blood disorders. The team also includes consultants in gastroenterology, neurology and rheumatology who will utilise specialty therapies and as well as counselling services for patients.

The unit will operate under the expert guidance of Consultant Clinical Haematologist/ Haemato-Oncologist, Dr. Saman Hewamana (MD, MRCP, FRCP, MRCPath, FRCPath, PhD, and CCT). Dr. Hewamana comes with in-depth subject knowledge and numerous research publications on Haemato-Oncology and possesses extensive professional experience in his respective field, garnered during his tenure at the Royal Marsden Hospital, the largest Cancer Centre in Europe and the Institute of Cancer Research (ICR), London.

The provision of quality, safe and best possible healthcare at affordable prices will be a key feature of the unit as they reach out to both the rural and urban masses. The use of the most up-to-date and appropriate technology, high touch patient care and standardised procedures will aid in a seamless and efficient operation of Haemato-Oncology care.

First in a chain of secondary care general hospitals and diagnostic centres aimed at delivering high quality care through comprehensive, integrated clinical practice and personalised care, to every patient, the new Haemato-Oncology unit will enable patients living in the area to receive their treatment closer to home, reducing travelling time for treatment and in turn spend more time on their healing and aftercare process.

The Hospital is equipped with the latest medical diagnostic technology, including modern CT and MRI scanning, and advanced medical and surgical therapeutic technology. Furthermore, the introduction of high quality diagnostic centres with deeper geographical penetration and easy access will support early diagnosis of various non-communicable as well as communicable diseases.

Sharing his sentiments on the launch of the new Haemato-Oncology Unit, Dr. Saman Hewamana, stated: "The unit, will provide patients with enhanced individual treatment programs made available by state-of-the-art clinical facilities. The new Cancer Care Centre will bring about a new standard for cancer care. It will improve the experience for cancer patients, help save more lives and get better treatment."

"Our Haemato-Oncology unit, an advanced facility, focuses mainly on patient-centric care, ensuring treatments are appropriately monitored and in-line with the patients' ongoing care and healing process. We have also taken great care in enabling a comfortable and relaxed environment for patients undergoing treatment," added Browns Hospitals CEO Dr. Iraivan Thiyagarajah.