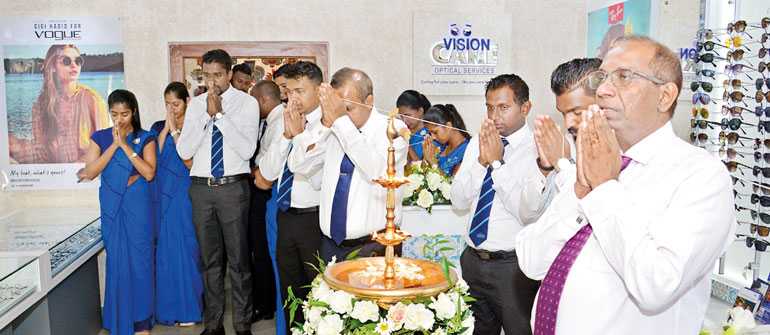 Vision Care Ambalagoda opening ceremony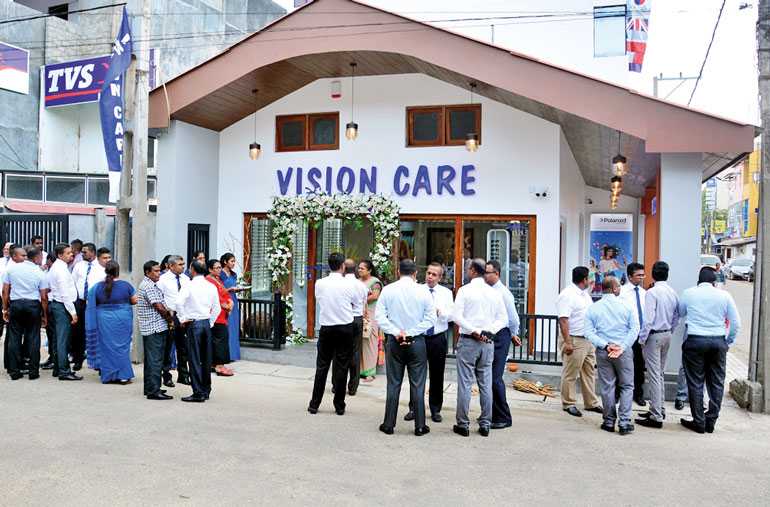 Vision Care Ambalagoda outer view
Vision Care, the pioneering eye care company in Sri Lanka recently opened its 51st branch in Ambalangoda, to provide residents of the popular seaside town with access to its full range of high-quality eye care products and services.

Attending the inauguration of the new branch were several distinguished guests including Dr. Dharshana Dharmadasa – Eye Surgeon, Balapitiya Hospital, the Principal of Dharmashoka Vidyalaya Ambalangoda as well as the Principal of Devananda Vidyalaya Ambalangoda.

Located opposite the town Post Office, the new Vision Care branch will offer Ambalangoda residents world-class eye testing services as well as a broad range of eye care products including spectacles, sunglasses and contact lenses. The new branch will also provide access to Vision Care's professional optometric services and solutions that employ the latest technology, along with world famous brands of eyewear and other ophthalmic products at reasonable prices.

Commenting on Vision Care setting up its 51st branch in Ambalangoda, Vision Care Opticals Ltd. General Manager Harsha Maduranga stated: "We are very pleased to have opened our 51st branch in Ambalangoda, a strategic location which we hope will provide many more people in the Galle District with a one-stop solution for all of their eye testing and eyewear needs. We recognise that the access to proper eye care is an extremely important need for every citizen, and this is why we constantly endeavour to offer our range of ophthalmic services across all major districts in the country. In addition to our top-grade eye care services and solutions, we will also be offering a wide selection of branded spectacles, sunglasses and contact lenses, including an array of exclusive and high-end brands. By extending our branch network further into the southern region, we hope that we will be able to make a meaningful impact and enrich the lives and well-being of more Sri Lankans."

Vision Care, which celebrated its silver jubilee in April last year, is the market leader in both eye care and hearing solutions in the country, and is known for delivering excellence and using the latest technology. With fully qualified professionals who conduct comprehensive eye examinations using state-of-the-art equipment at 51 branches island wide, the company is dedicated to providing the best in eye care and hearing solutions available in the country. The company is at the forefront of the technological revolution in eye care in Sri Lanka and offers high quality eye surgeon consultations, eye testing, spectacles, sunglasses, contact lenses, hearing aids and hearing testing solutions. Its corporate office and main outlet are located along Ward Place, close to the Colombo Pharmacy building.