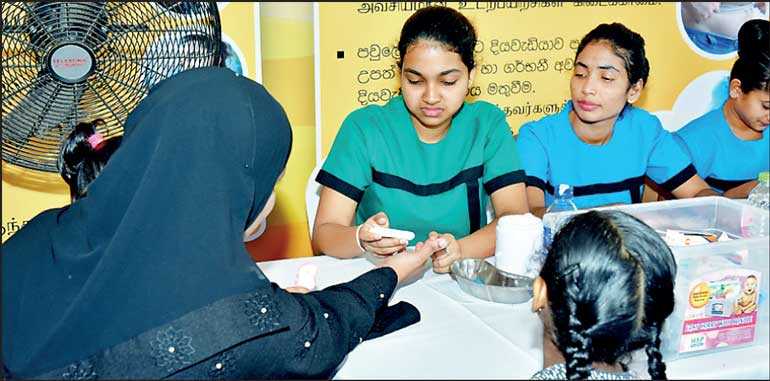 Free diabetes test and BMI test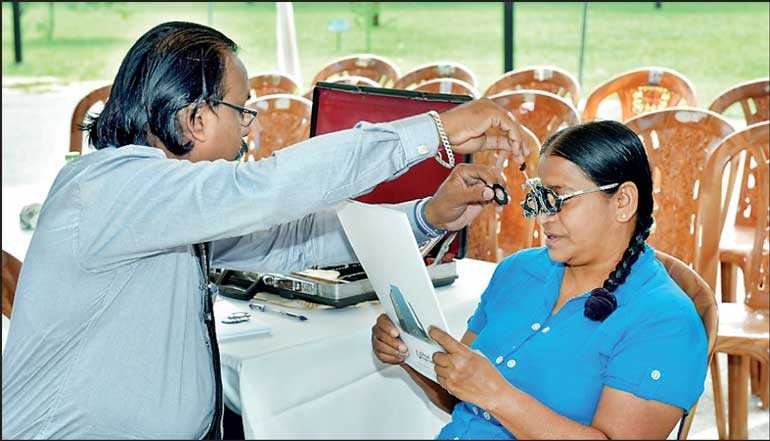 Eye camp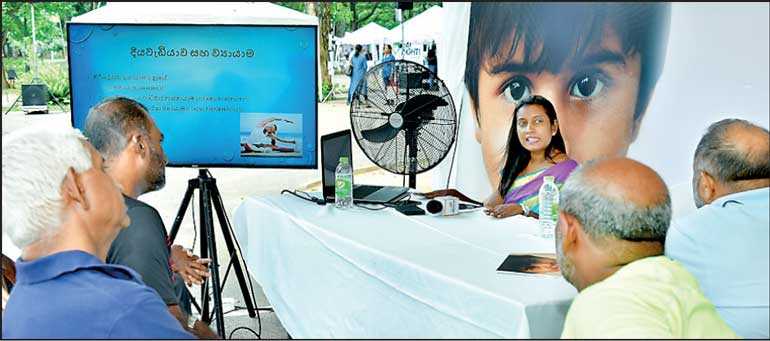 Awareness sessions on diabetes prevention and control
---
Union Manushyathwaya, the CSR brand of Union Assurance PLC, has formed its endeavours to create awareness among the public on adopting preventing measures against three diseases – thalassemia, diabetes and dengue. All these initiatives are centred round the unique brand, titled 'Union Manushyathwaya' – Danuwath, Suwapath, Yahapath Hetak.

Embarking on a novel initiative to raise awareness on preventing and controlling diabetes whilst living a healthy and active lifestyle, Union Manushyathwaya conducted a special program themed 'Be Active. Be Sugar Free' on 8 December at the Viharamahadevi Ground Premise with the active participation of over 150 attendants. Narada and Thanuja, the popular TV host duo, was also present at the event to support and promote this initiative.

The program brought together all the resourceful parties to raise awareness on diabetes prevention and controlling including free diabetes tests, BMI test, eye camp and knowledge sharing sessions on diabetes along with information counters spreading knowledge on healthy addictions to live an active and healthy lifestyle.

Active collaboration from the event partners made a huge impact to make this program a success. CDEM (Centre for Diabetes Endocrinology and Cardio Metabolism) extended their support acting as the Official Medical Service Provider. Goyo, Awidinno and Yaman actively supported to raise awareness on living an active life style together with Eat Right, encouraging the people towards consuming healthy food.

The program was concluded with a challenge given to the public asking them to stay free of sugar for one day. The challenge was accepted by Narada and Thanuja. More information on how this celebrity duo faced the challenge is posted on all the Union Assurance social media channels – Facebook, Instagram and YouTube.

Union Manushyathwaya will continue to foster healthier and secure communities under its CSR strategies whilst making its presence within the communities and through digital mediums to span their reach throughout the island. The company will continue to deliver on its promise of trust, with more such programmes designed to create healthier communities in the future.