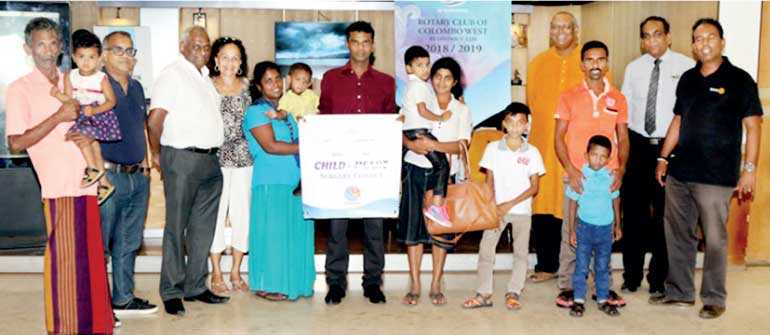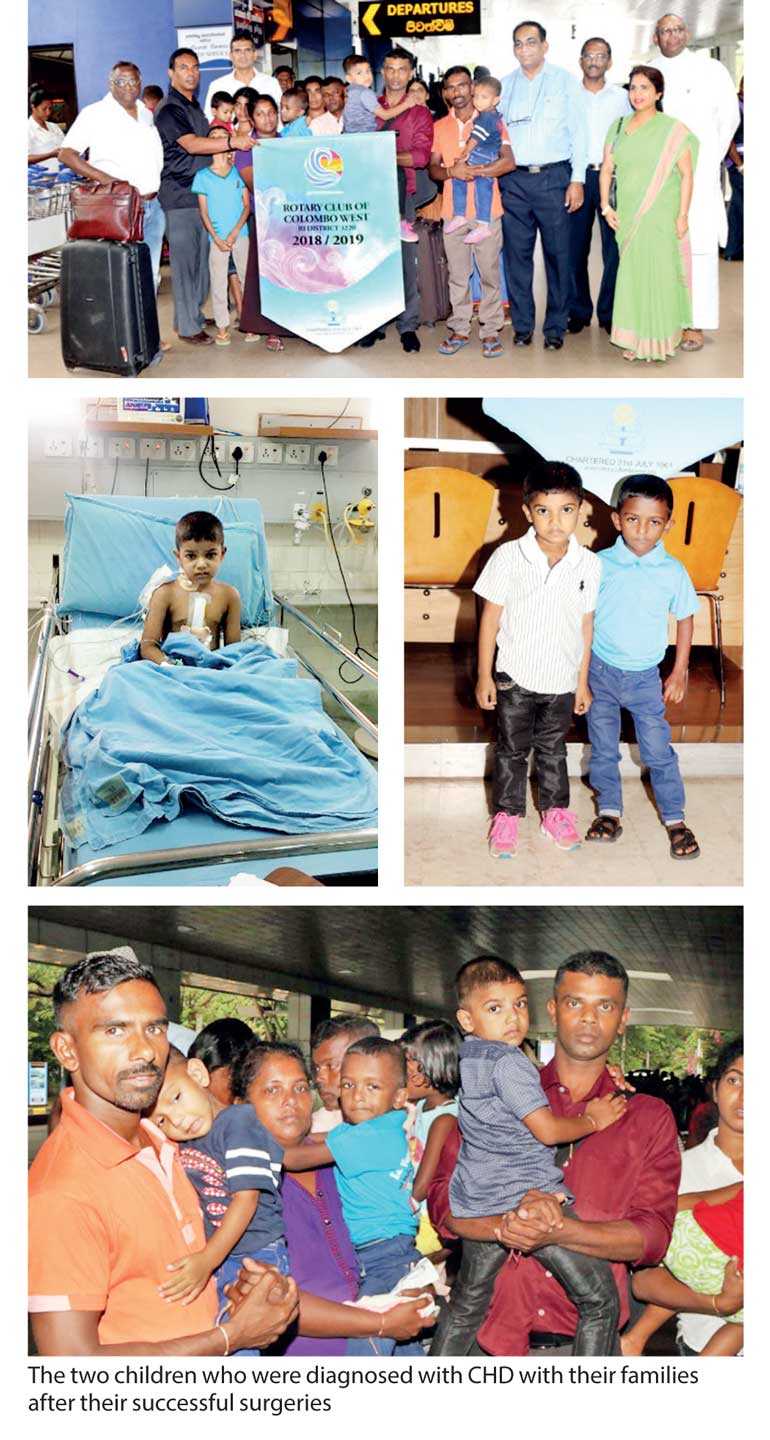 Partners with Rotary Club Sai City, Asiri Hospitals
Congenital heart defects are the most common birth defect and the leading cause of death during the first year of a child's life. It is estimated that in Sri Lanka, for every 1,000 newborns, there are six to eight born with congenital heart defects (CHD).

A total of 329,000 live births occurred in Sri Lanka last year, out of which 2,000-2,700 children were born with CHD. Two-thirds of them, about 1,300-1,800, will need surgery or intervention for their heart lesions to be corrected, and with proper treatment, 85-90% of them will reach adulthood.

The Rotary Club of Colombo West (RCCW) is committed towards assisting underprivileged children with congenital heart defects undergo lifesaving treatment. The RCCW has made plans in collaboration with the Rotary Club of Sai City and Asiri Group of Hospitals to accomplish 35 heart surgeries on children during 2018/2019. Two such surgeries have already been successfully performed in Coimbatore (India). With this initiative, the Club will be able to give hope for children with CHD by enabling them to undergo heart surgery before they reach adulthood.

Rotary, which commenced in 1905, is a worldwide organisation with current membership exceeding 1.25 million in over 200 countries. Its motto is 'Service above self', and in Sri Lanka, it has more than 1,400 Rotarians in 70 Rotary Clubs. The Rotary Club of Colombo West, one of the largest clubs in Sri Lanka with 90 members, is actively involved in community service projects across the country.