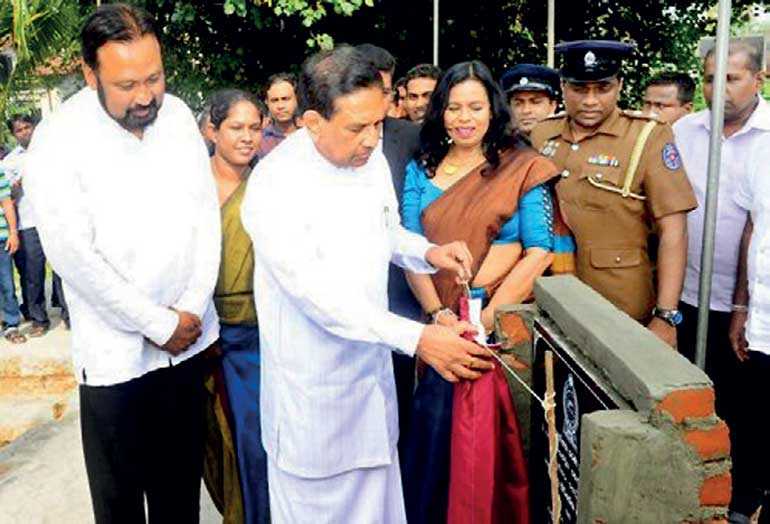 Minister of Health, Nutrition and Indigenous Medicine Dr. Rajitha Senaratne said he would introduce price regulation at private hospitals from 4 February.

Speaking at an event in Beruwela, the Minister said he intended to provide complete relief to the patients who receive treatment from private hospitals.

He said a patient at a private hospital in Colombo spoke to him about the difficult situation he was in following a surgery.

"The patient has been admitted to the hospital for heart surgery. The private hospital had first told the patient that Rs. 700,000 would be charged for the cardiac surgery. After the surgery, the hospital has demanded Rs. 1.2 million. But the patient is still in hospital because he is not well. By now, the bill has become Rs. 1.8 million. Therefore, the patient is in a seriously difficult position. That is why private hospitals should be regulated," he said.

The Minister expressed this views participating in a ceremony held on Saturday (27) to lay the foundation stone for the proposed new multi-storey medical ward complex at Beruwala Base Hospital under his patronage.

The new medical ward complex will be built at a cost of Rs. 3.4 billion. The Minister said Rs. 100 million had already been spent to rectify the shortcomings at the hospital.

At the occasion, the Minister said the Beruwala Hospital would be developed as base hospital and specialist doctors for surgery, paediatrics, obstetrics and internal medicine would be provided for the patients.

Director General of Health Services Dr. Anil Jasinghe, Deputy Director General Hemantha Beneragama, Director of the Kalutara Hospital Dr. Pradeep Wijesingha, UNP Organiser of Beruwala Ifthikar Jameel, State Pharmaceuticals Corporation Chairman Sarath Liyanage, Managing Director Dr. H.M.M. Rummy, Sri Lanka Ayurvedic Drugs Corporation Chairman Lal Samarasinghe, and Private Secretary to the Minister of Health Dr. Sujatha Senaratne were present at the occasion.