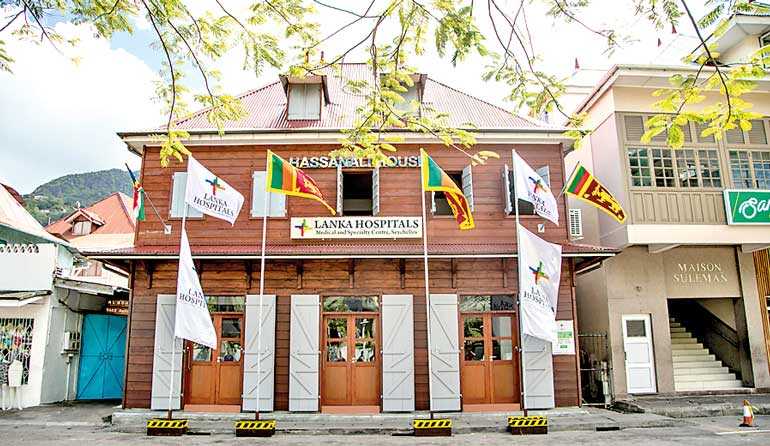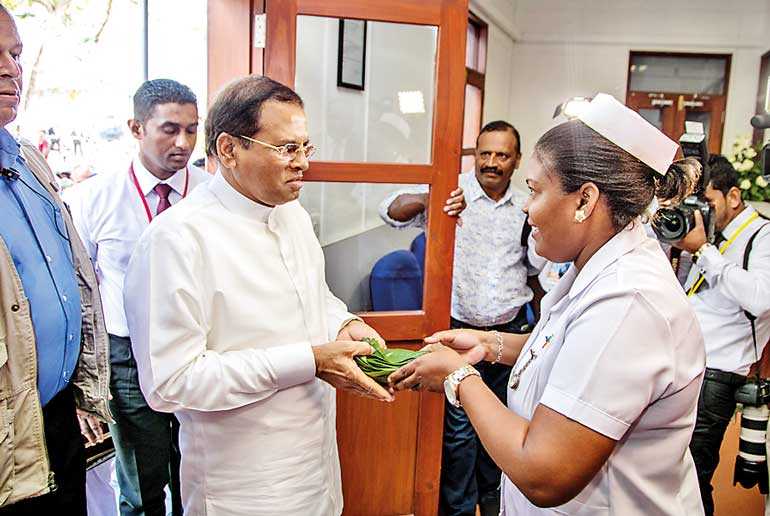 Welcoming President Maithripala Sirisena to the centre
---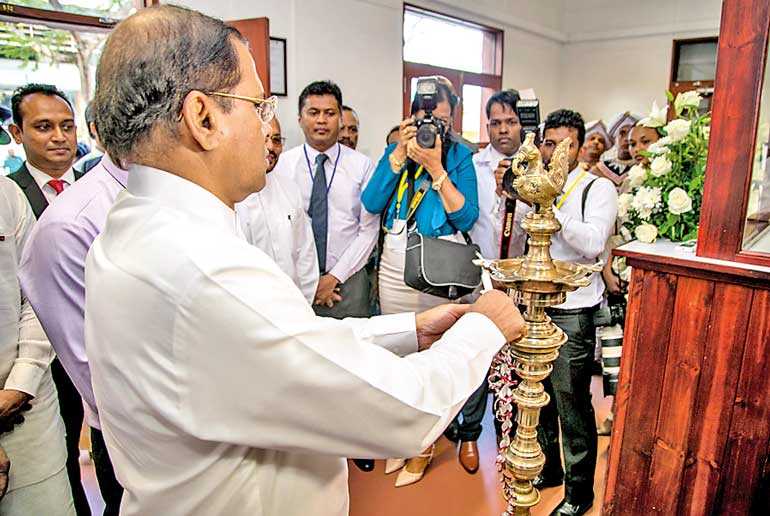 President Maithripala Sirisena lighting the traditional oil lamp
---
Minister for Health in Seychelles John Paul Adams lighting the oil lamp
---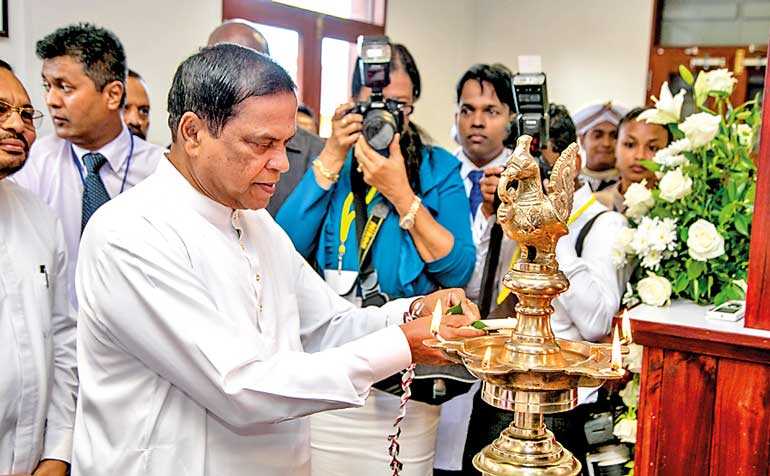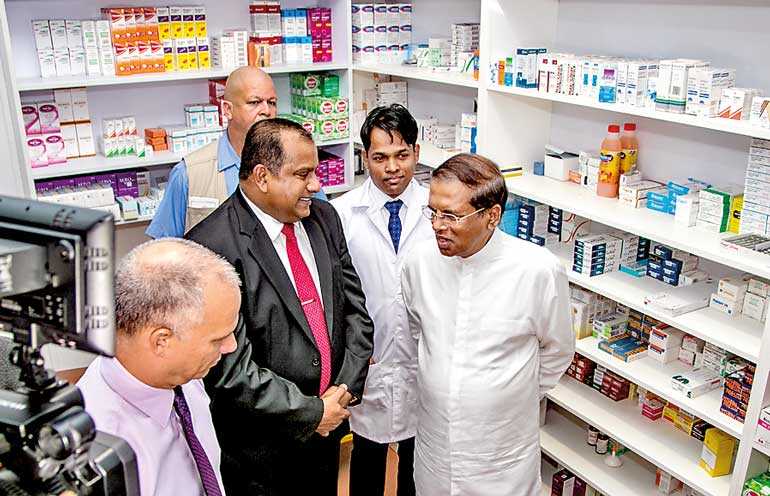 President Maithripala Sirisena joining an inspection tour flanked by Seychelles Health Minister John Paul Adams and Lanka Hospitals Group CEO Dr. Prasad Medawatte
---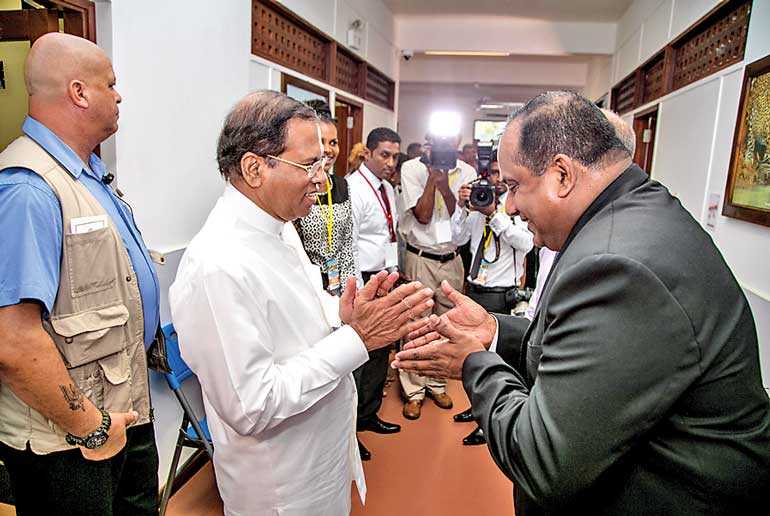 Lanka Hospitals Group CEO Dr. Prasad Medawatte welcoming President Maithripala Sirisena
---
The Lanka Hospitals Medical and Specialty Centre, the only fully-fledged Sri Lankan healthcare centre in Seychelles, was officially visited by President Maithripala Sirisena during his recent State visit to the country.

Sirisena was joined by Seychelles' Minister for Health John Paul Adams, Lanka Hospitals Chairman Dr. Sarath Paranavitane and Lanka Hospitals Group CEO Dr. Prasad Medawatte among other distinguished guests.

Lanka Hospitals is the only private hospital in Sri Lanka to operate its own Medical and Specialty Centre in Seychelles. The centre liaises directly with Lanka Hospitals' International Patient Care Services Centre in Colombo to offer a host of medical services including specialist consultations, laboratory services, OPD, pharmaceutical services, telemedicine, E-consultation, fertility, maternity advisory and other specialised services. The centre provides specialist consultations in cardiology, paediatrics, orthopaedics, rheumatology and oncology among other fields of medicine.

Lanka Hospitals is an internationally accredited, multi award-winning hospital and is the first hospital in Sri Lanka to be awarded some of the most prestigious accreditations in the world for its healthcare service standards.

Lanka Hospitals has retained the Joint Commission International (JCI) accreditation since 2014, and currently holds the world respected Medical Tourism Certification from the Medical Travel Quality Alliance (MTQUA), for the hospitals' gold standard in global healthcare.

Furthermore, Lanka Hospitals Diagnostics (LHD)is the only Sri Lankan laboratory to be accredited by the prestigious laboratory accreditation body, College of American Pathologists (CAP).