Dr. Joe Fernando, who gave leadership to plastic surgery in Sri Lanka through the 1970s-'80s, and established the first Burns and Plastic Surgery Unit in Sri Lanka at the NHSL, passed away yesterday. He was 90 years.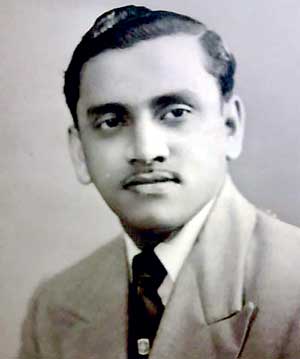 Having obtained his MBBS Degree in 1952, he qualified as a Surgeon in Edinburgh, as well as in London in the 1960s. Thereafter, he worked in Matara and Chilaw as Surgeon, before going to the UK to qualify as a Plastic Surgeon. On his return to Sri Lanka in 1971, he requested the Ministry of Health to post him to Kandy and Kurunegala. Despite enduring immense hardships due to shortage of equipment, he established a Plastic Surgery Unit in Kurunegala, to which patients were transferred from Colombo. The entire Unit was transferred to Colombo, along with him, when the Burns & Plastic Surgery Unit was ready at NHSL. Dr. Fernando also secured support from the Canadian Government to improve his area of work.

In retirement, he had an active practice and briefly worked in Oman and Australia, and thereafter continued to support teaching many prospective surgeons. In recognition of his leadership to establish plastic surgery, the Sri Lanka College of Surgeons presented him with a Lifetime Achievement Award. He was also President of St. Luke's Catholic Doctors' Guild.