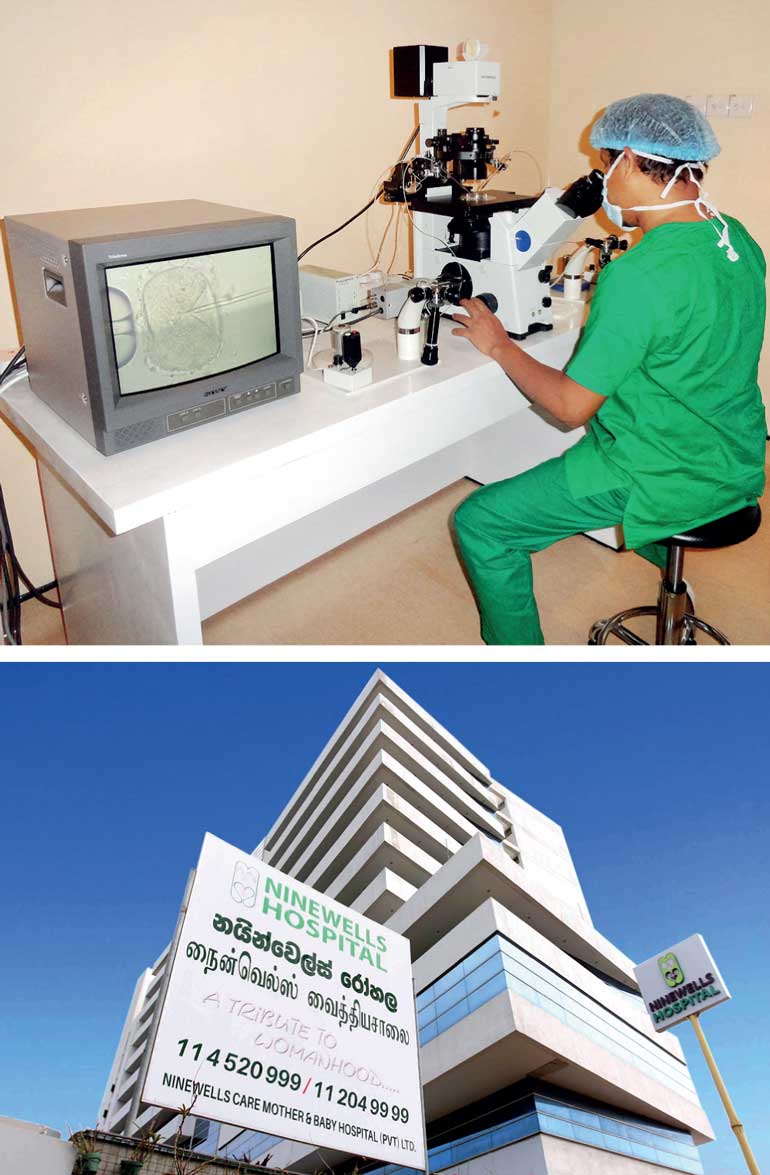 Ninewells Hospital, Sri Lanka's leading private hospital specializing in Women and Child Care, achieved a remarkable milestone recently in their success story in fertility services. The Ninewells Fertility Centre recorded a 60% conversion rate into pregnancies in the month of July; surpassing the average international standard of 40%.

Speaking about their achievement, Ninewells Hospitals Fertility Centre General Manager Tharanga Weerasuriya said, "Ninewells is pleased to have achieved this unprecedented conversion rate in fertility treatment; transcending the norm. From the beginning, our centre has consistently maintained a success rate of about 40% in IVF treatment and over the past few months this rate showed steady progress to achieve a success of 60% in July."

"The success of our centre can be attributed to the cutting edge technology and methodologies available in our facility and the team work of our staff; ranging from clinicians to embryologists to the nursing sisters, who have done their utmost to ensure that the treatment we offer and the environment it takes place is conducive for such procedures," he said.

Fertility related complications are common among women in Sri Lanka and many resort to fertility treatment to help them conceive. The Ninewells Fertility Centre, founded in 2004 under the guidance of Consultant Obstetrician and Gynaecologist Dr. Rohana Haththotuwa, has become a flagship centre in the fertility segment in Sri Lanka and the adjacent region. Since its inception, Ninewells has advanced to be an up-to-date fertility centre delivering excellent results and is backed by international guidelines and specifications which govern fertility centres in the United Kingdom and Singapore.

The Ninewells Fertility Centre is located in the North Wing of the Hospital and comprises of a state of the art IVF laboratory with cutting edge modular laboratory facilities. The setting is designed distancing it from the remaining areas of the hospital and the clients are offered a relaxing atmosphere, the required privacy and an assuring psychological environment.

Their embryologist, technicians and nursing staff have successfully completed their local and foreign trainings in order to improve and maintain the quality of care given to the clients. The centre is frequently audited and is ranked high by industry specialists and embryologists from the United Kingdom and world over.