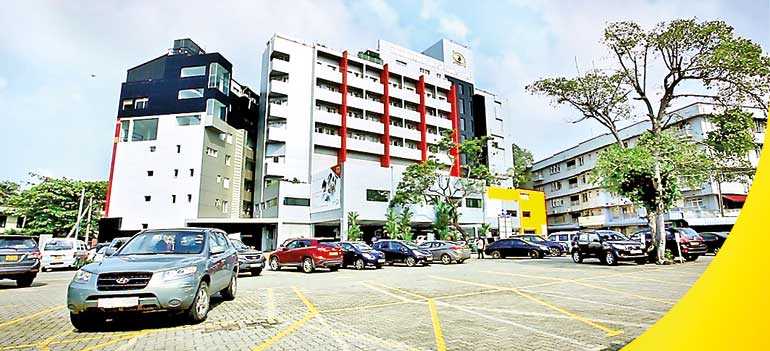 PickMe, Sri Lanka's leading technology-driven mobility solutions provider recently partnered with leading healthcare provider Nawaloka Hospitals to offer a special promotion to patients and patrons visiting the hospital, offering a 30% discount up to Rs. 200 for all rides to the hospital, as well as a ride back from the hospital. Hence, patients and visitors to the hospital will be able to avail themselves of PickMe's signature safe, convenient, reliable and reasonably priced ride hailing solutions for a more affordable price from 9 June to 9 July.

Pioneering private healthcare provider, Nawaloka Hospitals has been uplifting healthcare industry standards since its inception in 1985. As Sri Lanka's premier multi-specialty hospital, Nawaloka Hospital provides comprehensive medical care to thousands of patients daily.

"Hospital visits and finding parking are unnerving occasions for the most part. We are pleased to be able to offer this promotion to our customers in partnership with one of the nation's most trusted and leading private healthcare providers," commented PickMe Chief Operating Officer Isira Perera. Commenting further he noted, "PickMe is committed to advancing the mobility sector in the country through technology and innovation. Our aim is to provide all Sri Lankans with safer and efficient travel solutions, while also offering them a host of other benefits, which is why after identifying a need for more affordable and hassle-free travel to hospitals we decided to partner with Nawaloka. Through this partnership those who need to visit the Nawaloka Hospital will have access to PickMe's vast fleet which offers them the convenience of choosing a vehicle that suits the situation be it a tuk tuk, nano, mini car, car or van."

PickMe is a tech-based company that has brought ride hailing to your fingertips via an app that enables instant ride hailing. The company is equipped with a vast fleet of manned vehicles including and not limited to three-wheelers, mini cars, cars, vans and luxury sedans. PickMe has also launched its newest venture PickMe food, which enables the customer to order and acquire their meals in record time. The company also caters to your logistical needs with their fleet of Trucks. Furthermore, all these solutions to your daily needs can be found on one app. PickMe currently services the mobility needs of passengers based in Colombo, Gampaha, Kegalle, Kurunegala, Matale, Galle, Kalutara and Kandy districts in addition to providing corporate travelling solutions to Sri Lanka's leading businesses and organisations via its business portal.

PickMe Board of Directors represents a multitude of shareholders and consists of Ajit Gunewardene as Chairman, Conrad Dias (representing LOLC PLC), Dinesh Rodrigo (representing Interblocks Ltd.), Ruchi Gunewardene (Managing Director – Brand Finance Lanka) and Jiffry Zulfer who is the CEO of the company, managing its day-to-day operations.