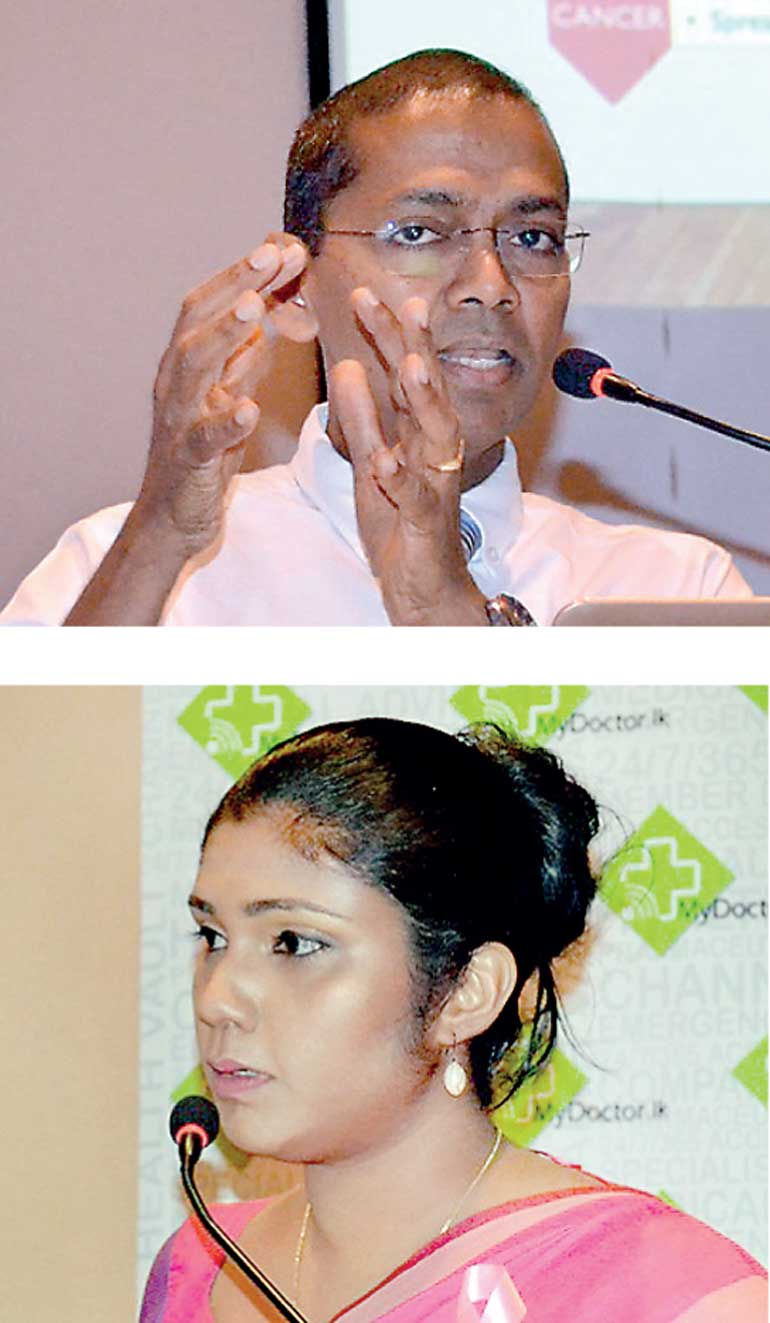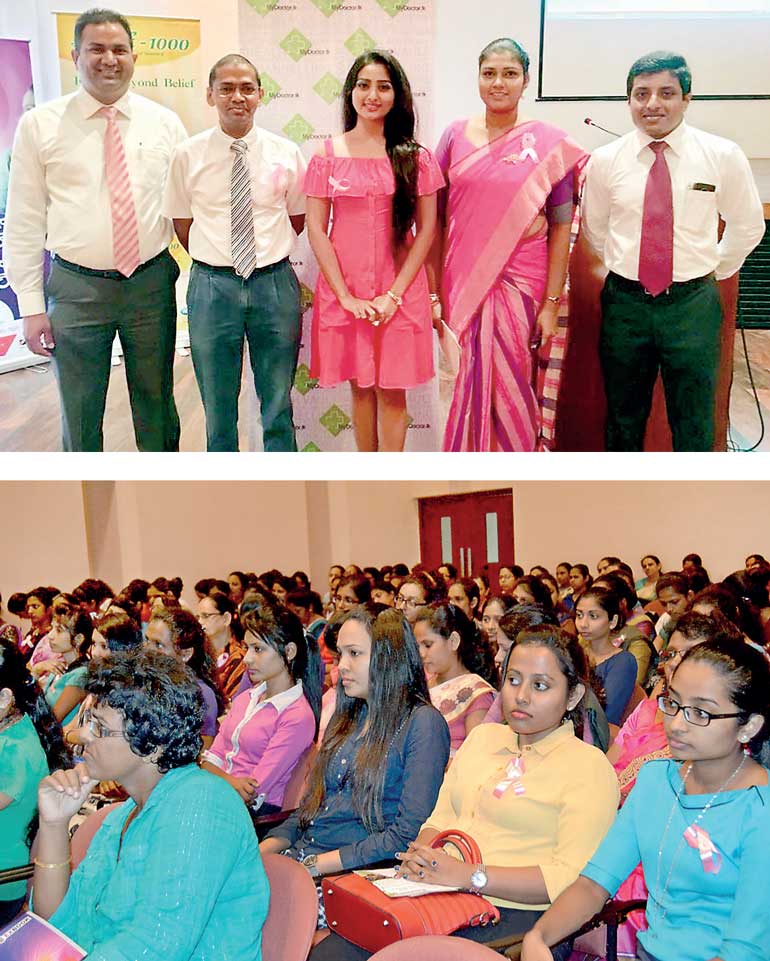 In the early stages of breast cancer, symptoms are minimal; therefore disease might progress even without notice. Annually, more than 2,500 women in Sri Lanka are newly diagnosed with breast cancer. It's a timely requirement to make increase the awareness about breast cancer, and thereby to reduce the number of deaths caused by it.

Addressing this critical need, the pioneer in the field of digital health services in Sri Lanka, MyDoctor.lk organised a 'Breast cancer awareness symposium' for the fourth consecutive year. It was held on 30 October at the DHPL auditorium in Navam Mawatha. To educate the participants and to address the common problems related to breast cancer, the keynote speech was delivered by Prof. Aloka Pathirana, consultant surgeon of the Colombo South teaching hospital and Professor in Surgery, Faculty of Medical Sciences, University of Sri Jayewardenepura.

Artists and people excelling in many fields, including popular actress/model/presenter Vinu Udani Siriwardhane, participated in this symposium, setting an example to all women of Sri Lanka.

This highly successful event was mainly supported by 'NDB Araliya' women's savings account which has stood behind all women helping them to overcome challenges in life. It was co-supported by DOC 990 digital health Ltd. and 'Mega life sciences' lead by Santhosh Adhikari. Special facilities for breast examination were provided by Durdans hospital, and the media partner for the event was Siyatha FM. With the support and dedication of all mentioned parties, the founder of MyDoctor.lk, Dr. Harsha Jayakody and his team were able to convey a strong message to the society.

The enormous effort put in to making this event a success, was appreciated by all the participants. The event was successfully concluded, by empowering ladies to detect symptoms of a suspicious to be breast cancer at an early stage and steps to be taken subsequently. MyDoctor.lk, which is now using the latest digital technology to cater to all medical needs, are in the process making their presence felt in the healthcare industry. Gathering was assured that www.mydoctor.lk is available to assist their medical needs, 24x7.