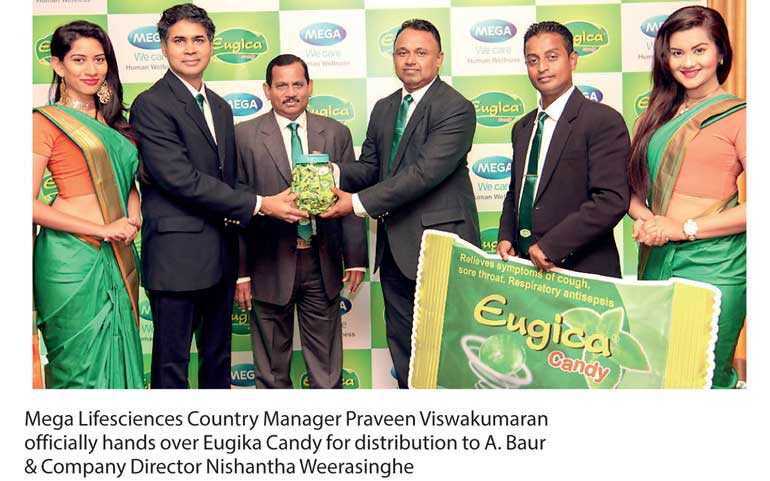 Mega Lifesciences Ltd., an international entity which has a vast knowledge of customer needs and providing them the most suitable solutions, has introduced a new product as a remedy for cough, cold and throat irritation that offers prompt relief.

As people are working in vastly varied environments being exposed to sunshine and dust outdoors while some spend most of the day in AC premises. Whether inside or outside cough and cold can hinder our day-to-day life.

The new product Eugica Candy comes in the form of a convenient to use candy and is a good combination of traditional Ayurvedic and Western medicines. It contains ginger, cinnamon, peppermint, coleus and eucalyptus and is a 100% natural product.

The wholesome tree abstracts included in the Eugica Candy gives quick recovery from cough and cold problems safely and efficiently. It also gives relief to virus infections, smoking and throat problems due to the strain caused by speaking or singing for long hours.

Eugica Candy is fast and effective. Eugica Candy is made under highest safety standards and comes in user friendly hygienic pack.

The product has proven itself internationally and approved by the Sri Lanka Ayurvedic Medical Council, too.

Eugica Candy is freely available in pharmacies island-wide and anyone above six years of age can take up to 20 candies a day. Each Eugica Candy is priced economically at Rs. 10 each.

Mega Lifesciences was established in 1983 and has become one of the trusted Human Wellness companies operating in over 32 countries. The company is committed to improve the well-being of the world, by fulfilling their growing needs with modernised medicines.