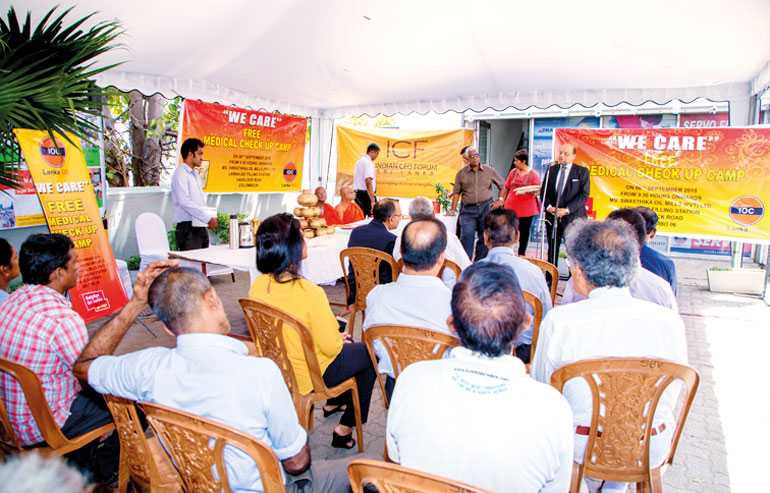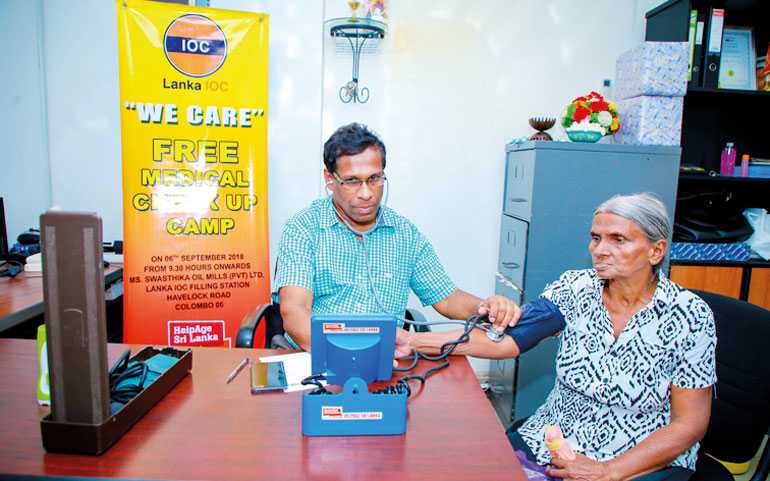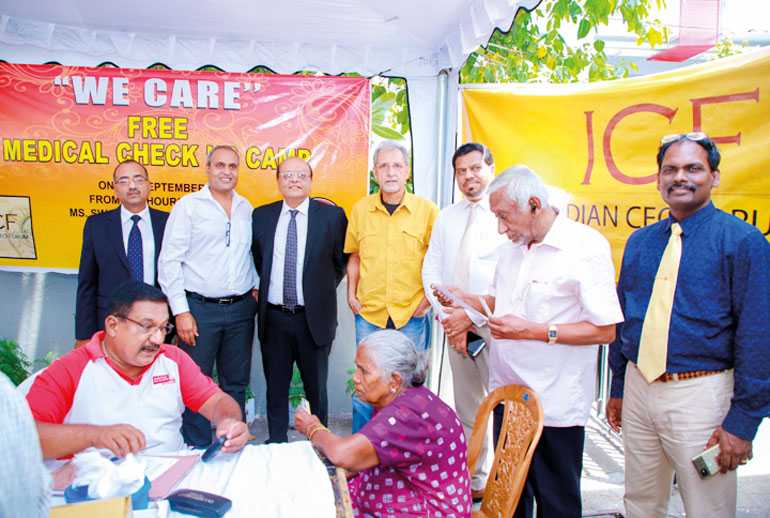 Contributing to public welfare and community growth through a series of CSR projects under the theme 'We Care', Lanka IOC recently launched another free health screening camp at its retail outlet (Havelock Road, Colombo 06). This project was organised by Lanka IOC in close coordination with Indian CEO Forum (ICF).

A religious ceremony marked the inauguration of the program, following the undertaking of a vow to ensure health screening and treatment for a maximum of people in the country to provide significant impact.

The program amassed an impressive level of response and appreciation, having accomplished a reach of over 200 people. The camp administered free medical checkups, including diagnoses of medical deficiencies and complications as well as respective treatments. Helpage Sri Lanka offered 10 officials to this cause (comprising of a doctor and other medical staff) to attend to the patients.

Lanka IOC and ICF ensured the use of sophisticated medical equipment for the purpose of accurate diagnoses and quality health care in screening patients for various diseases including diabetes, blood pressure and vision difficulties. Additionally, medicine and spectacles were provided free of charge to the underprivileged and patients in need.

Upon diagnosis of a critical illness, patients were then referred to hospitals for further testing and treatment.

Speaking on Lanka IOC's commitment to community welfare, Shyam Bohra, Managing Director of Lanka IOC PLC and President, Indian CEO Forum states: "We use our energy and resources to benefit the community at large. We are proud to be a socially responsible corporate entity, having organised a series of social service projects under the theme, 'We Care'. We have helped support flood affected areas such as Ratnapura, Matara and Akuressa with our free medical service camps so that the benefit is shared with a maximum number of people."

In addition to the health camps launched at Weligama, Matara, Ratnapura and Akuressa during the course of the year, Lanka IOC PLC has also been actively engaged in supporting communities across the country through various other welfare programs, including ambulance donation, blood donation, providing availability of English Language education to under privileged children, library donations to rural communities, wheel chair contributions and tree planting campaigns. As a socially conscious and responsible organisation, Lanka IOC PLC will continue to organise such CSR activities to ensure and uplift the social wellbeing of Sri Lanka's citizens.

This event was supported by active participation of Kishore Reddy, Prakash, J. Sen, etc. from Indian CEO Forum.