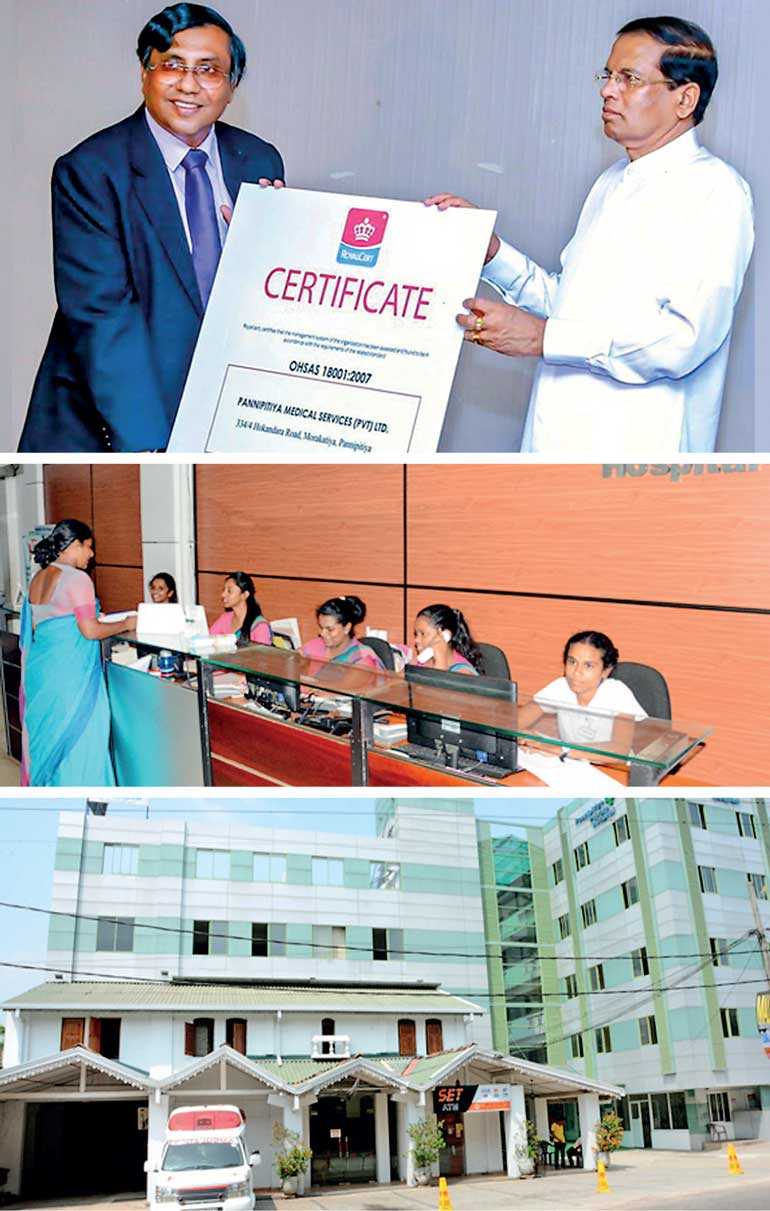 Pannipitiya Private Hospital which won the ISO 9001-2008 Standard Certification for all its functions of the hospital has established its own quality control division to further boost and maintain its premium standards.

Putting aside the intention of making profit, this special quality control unit was established to further boost the unhindered trust the hospital has maintained in the past 20 years in providing a high quality service, said the hospital's President and Managing Director Ananda Kuruppuarachchi.

Pannipitiya Private Hospital which carries out its service in accordance to international standards using cutting edge technology also obtained the OHSAS International Standard Certification to further guarantee the safety of its patients and staff.

"The service which our hospital provides is far beyond one could expect to receive by merely spending money. It goes beyond the value of monitory terms. That is why any person can obtain treatment from our hospital for an affordable price. That is why Pannipitiya Private Hospital has at numerous occasions received local and international accolades for rendering its services for an affordable cost. We are still not content of the accolades and achievements in high standards and that is why we decided to set up a special quality control unit within the premises of the hospital to further boost the success we have achieved," Kuruppuarachchi said.

Pannipitiya Private Hospital is renowned for being pioneers in introducing modern technology and medical care related to the health sector in Sri Lanka which includes the 5D Ultra Sound Scan technology.

The specialty of Pannipitiya Private Hospital is its strategy to forgo unnecessary expenses and pass the benefits to its patients. The hospital has also made arrangements to provide all the benefits offered to the Education Ministry's Suraksha student health insurance and the Agrahara health insurance offered to employees of the State sector.