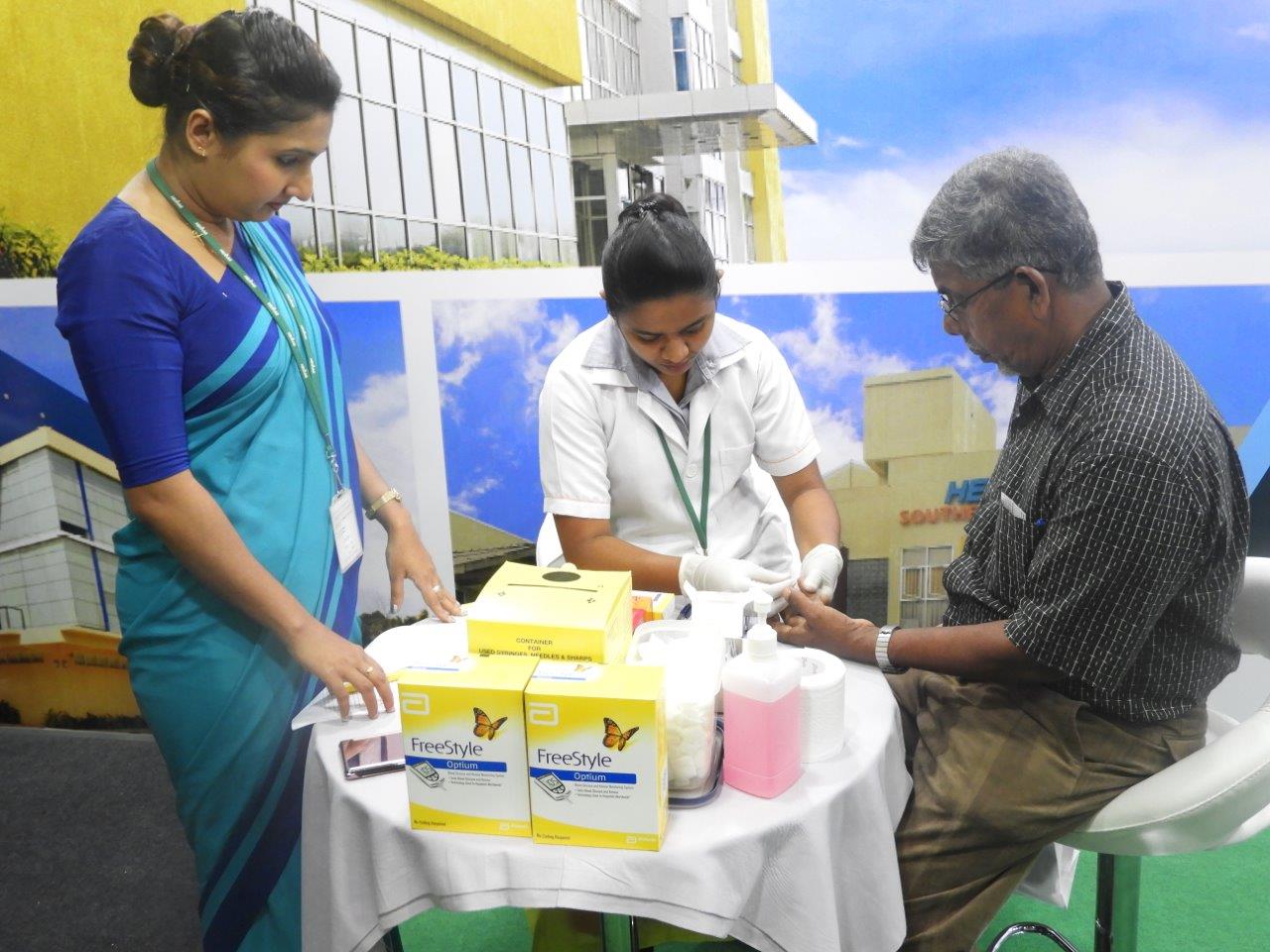 Sri Lanka's leading multi-specialty private hospitals chain, Hemas Hospitals, was present at the Medicare 2018, Sri Lanka's premier national healthcare exhibition, held in Colombo and Jaffna.

Attracting more than 2000 participants at both venues, the Hemas Hospitals stall at the exhibition offered free consultations for participants and provided free tests for the public to check random blood sugar, BMI (Body Mass Index), body fat analysis and blood pressure.

A team from Hemas Hospitals was available throughout the day to assist participants in providing vital information on different healthcare topics, way forward for a healthy life, details about different medical tests and many more. The stall also had exciting raffle draws for participants where they took some exciting gifts home from Hemas.

The Medicare National Healthcare Exhibition 2018 focused on introducing and promoting the latest advances in medical science and technology. Organised by the Ministry of Health for the ninth consecutive year, it showcased the latest in modern healthcare, disease prevention, effective treatment methods, newest technology and latest services available in Sri Lankan hospitals and laboratories as well as the global medical sector. Medicare Exhibition in Colombo was held from 2 to 4 March at the Sirimavo Bandaranaike Memorial Exhibition Centre while the Northern peninsula edition was held at the Weerasigham Hall from 9 to 11 March.

"Sri Lanka is progressing towards becoming an important healthcare hub in South Asia for both international patients and suppliers. In our journey to become the best private hospital chain in Sri Lanka, Medicare 2018 has given us a platform create great awareness among the general public, professionals, overseas visitors and private sector healthcare institutions on advanced treatment methods and new products and services that are available at Hemas Hospitals," said Hemas Hospitals Managing Director Dr. Lakith Peiris.

The Medicare National Healthcare Exhibition offered businesses and medical institutions an ideal platform to network, do business and discover cutting edge breakthroughs in medical science. However, its primary purpose was to provide the public with timely, accurate and important information and updates on health issues and the latest technology available for disease diagnosis, prevention and cure.