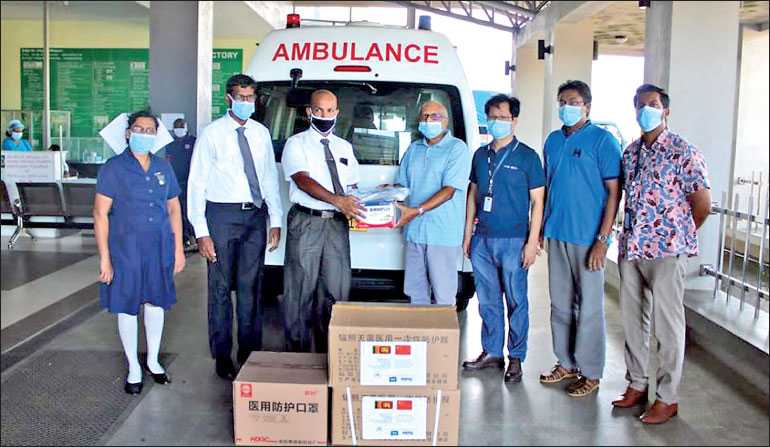 On a request made to the Hambantota International Port Group (HIPG) the port donated much-needed Personal Protective Equipment (PPE) to the District General Hospital in Hambantota, during the months of March and April.

5,200 surgical face masks and gloves, 500 N90 masks, and 50 Personal Protective Suits were handed over by port officials recently, to District General Hospital Medical Director Dr. Suranga Ubeysekara.

HIPG Chief Operating Officer Tissa Wickramasinghe, Designate General Manager – Policy and Strategy Planning Yongzhuang Li, General Manager HR Jeevan Premasara, and members of the management of HIPG were present at the occasion.

The District General Hospital of Hambantota is a screening centre for COVID-19 infections and has a separate ward to treat patients.