Creating awareness on the importance of eradicating Polio on World Polio Day
---
Ajith Weerasinghe
---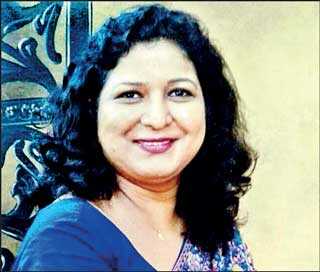 Champa Perera
---
For over three decades, Rotary International with its partners WHO, UNICEF, Bill and Melinda Gates org, CDC,GAVI and Governments of various countries have by working together succeeded in bringing down the incidence of the world's Polio cases by 99.9%. Today the number of cases stand at 132 down from an estimated 450,000 – 650,000 per annum.
Just two countries in the world - Pakistan and Afghanistan continue to report cases of the wild polio virus. "When there is one case in the world the whole world is at risk" says Rotary International District Governor for Sri Lanka and Maldives Ajith Weerasinghe. "More so when the virus exists just one airplane ride away. This is why it is important to continue routine immunization, creating awareness and raising funds to safeguard our children from this life threatening virus," said District Governor Weerasinghe.
Over the last 30 years, Rotary international has played a substantial role in funding the cost of vaccines being given to babies across Sri Lanka.
World over Rotary international has spent close to $ 2 billion in eradicating polio. Rotary International is the only non-governmental organization that has a permanent seat in the United Nations in recognition of its contribution towards the development of the UN and its Charter.
The polio eradication efforts have yielded considerable benefits. It is estimated that at least 19M children would otherwise have been crippled and of these 1.5 million would have died.
If immunization levels are not maintained it is anticipated that 650,000 children will be crippled each year.
"There is no cure for polio, it can only be prevented. Polio vaccine, given multiple times, can protect a child for life. Unless it is totally eradicated we are still at risk. That is why we at Rotary International emphasize the need for awareness on polio and the need to eradicate it," Governor Weerasinghe said.
Rotary Sri Lanka will commemorate the World Polio Day with awareness campaigns across the country through its 71 club network of Rotary clubs together with their strong youth arms, Rotaract and Interact Clubs. The Organization will be holding multiple activities in partnership with the media and communities to create awareness and raise funds for the cause.
"We will be launching a commemorative stamp for the World Polio Day on 24 Oct 2020 and we have mobilized all clubs and members to create mini awareness campaigns within COVID guidelines such as poster and car sticker campaigns to create awareness," said Sri Lanka Rotary Polio Chair S. D Champa Perera.
"Our goal is a polio free World. If we stop the immunizations, polio could rise again. The funds we hope to raise through the polio week activities will go into the Polio Fund in the Rotary Foundation which supports polio eradication and vaccination around the world," she added.
Perera also explained that the recent outbreak of the third wave of the COVID -19 has forced them to alter their campaign plans this year, however Rotary have found alternate medium to spread the message via newspapers, social media, and so on.
It's to be noted that Rotary's polio eradication infrastructure around the world is poised to play a significant role in the distribution of COVID vaccines. Currently in many countries this same infrastructure is being used to help prevent the spread of COVID-19 by supporting preparedness and response activities, just as it was done previously to respond to outbreaks of Ebola, yellow fever, and Avian flu.
In many places like Nigeria, Afghanistan and Pakistan Polio staff are tracing contacts and testing for COVID-19, combating misinformation and sensitizing health professionals on the disease.
The Organisation also supported Sri Lanka during the current COVID epidemic becoming the first to create awareness on stopping the spread through the theme "Stop the Spread" and providing Rs.120 million worth of latest equipment to MRI comprising multiple automated machines for PCR tests and personal protective gear. All in all in addition to the great work in spreading the word 'Stop the Spread' and pushing the organizations for certification process through SLSI for 'COVID controlled environments', whole Rotary District Sri Lanka & Maldives have carried out projects worth well over Rs.200 million to combat COVID-19 in Sri Lanka.