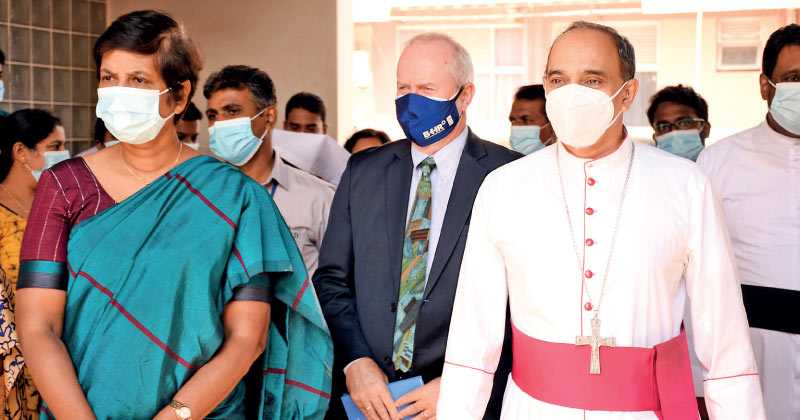 Biochemistry Analyser Facility opened by Minister and UNDP RR with other dignitaries, Government and health officials
---
Initiative as a part of UNDP's support to COVID-19 response in Sri Lanka
---
The renovated Biochemistry Analyser facility at the District General Hospital, Chilaw was opened this week as part of an initiative supported by the United Nations Development Programme (UNDP) in Sri Lanka, together with the Ministry of Health (MoH).

The facility was ceremoniously opened by State Minister of Primary Health Care, Epidemiology and Coronavirus Disease Control Dr. Sudarshani Fernandopulle and UNDP in Sri Lanka Resident Representative Robert Juhkam with the participation of other dignitaries including religious leaders, and government and health officials.

This initiative is a part of UNDPs wider support on immediate COVID-19 response efforts to Sri Lanka. This includes support to the Ministry of Health and other Government entities, through the procurement of health equipment, COVID-19 test kits and medical supplies, and support towards strategic health communications on behalf of the National Health Promotion Bureau.

Working with UNDPs broad network of experts and partners in over 170 countries, the Ministry of Health and UNDP are in discussions to further assess and improve Healthcare Waste Management (HCWM) systems in the country, to provide recommendations for policy improvements, implement a developed strategy in line with National and Multilateral conventions, specifically digital solutions around the COVID-19 vaccine rollout.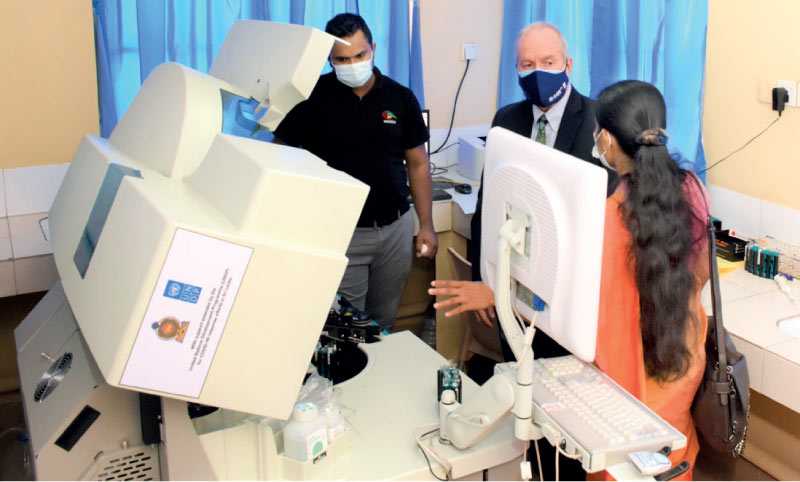 UNDP RR inspecting the new Biochemistry Analyser Facility
---