---
By Dr. Sudath Damsinghe

A few months ago, a parent came up to me with a heart-breaking story. Their child was entering the final year of his OL education, when the school's principal decided that the child's education didn't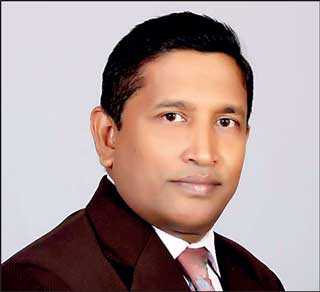 matter. This parent had been told that while the school 'could' help the child, it would rather choose not to, because "other children would be disturbed".

What had the child done? Absolutely nothing. They were just born autistic.

In the 17 years I've been in this field, I've heard many such stories about autistic individuals and how they've been treated. Discrimination and even outright harassment, at schools, educational institution, workplaces, or even just on the road have become a sad reality for autistic individuals. Society 'does' need to do much more to help, but a lot of the stigma that these individuals face is due to a lot of misinformation about what autism really is.

Autism is a spectrum of neurodevelopmental disorders that causes restrictive and repetitive behaviour, difficulties in social communication, and difficulties in social interaction. While the specifics of the cause haven't been clearly identified, autism is believed to be caused by many different genes interacting in certain ways, much like the way that many different genes interact to make someone taller or smarter or better at art. In essence, autism is simply a part of the diversity of the human race.

Early symptoms of autism include a delay in speech, a lack of attention and eye contact, and persistent repetitive behaviour (such as certain sounds, movements, and patterns), although this is by no means an exhaustive list. Autistic children often start exhibiting symptoms around the age of 1-3, and these symptoms continue changing until later adolescence. Some children even develop speech before losing their communicative abilities. This situation, known as regression, often occurs around the time period that most children get vaccinated, which might have given rise to the incorrect belief that 'vaccines cause autism'.

Since autism is a spectrum of disorders, each individual's condition is completely unique. While some autistic individuals do face severe issues with behaviour (to the point that they can't interact with anyone), other autistic individuals achieve truly remarkable feats, from being mathematical geniuses to sports stars to creative virtuosos. In fact, an often repeated idea is that every time the world has been changed, an autistic person has been behind it. However, a vast majority of autistic individuals are between these two extremes. They show some problems with behaviour but are also incredibly talented in their own right.

The most crucial time period in an autistic individual's life is their childhood. While a cure for autism has not yet been discovered (although research is progressing), there is still a lot that can be done for an autistic child. While different treatment techniques exist, the most common is the use of therapeutic intervention with the assistance of pharmaceutical medicines. The most important thing, however, is the early identification of autism. The younger the child is when they are diagnosed, the easier it is to bring fast change. A well-handled therapeutic intervention program can do wonders for an autistic child.

While a significant portion of this therapy requires the assistance of professionals, an even more important part needs to be played by the child's family and environment. Integrating autistic children into mainstream school systems, for example, help the child learn proper behaviour through their peers, while allowing them to perform academically as well. Even just taking an autistic child out to a public place can be extremely helpful, as such environments can be very conducive to their growth and development.

That is where society needs to play a bigger role. It is very unfortunate that a lack of understanding is causing people to act cruelly towards autistic children. In a country where all cultures talk about kindness and helping each other, there is a lot more that we can do. Even just a few extra smiles of encouragement can go a long way in fighting the unfortunate stigma faced by these children. But we don't need to stop there. Helping these children is not only our duty, but it is a genuinely noble act of kindness. Undoubtedly, we'd rather be known as a society that nurtures and cares for the disadvantaged and the underprivileged among us, rather than a society which picks on the weak.

The parent that came to me already knew all of this. If the principal of that school had been a little more knowledgeable and a little kinder, everyone would have been better off. The other children would have learnt what it is to be kind and helpful in society and one extra child could have had a brighter and happier future. If we act now, maybe that will still be possible.
(Dr. Sudath Damsinghe has been pioneering the field of special needs treatment for the last 17 years. Through Daddys Lanka Autism Centre, he helps children with autism and other special needs. He can be reached at 071 681 2524 or information gained at www.daddyslanka.com.)