By Dishani Senaratne
---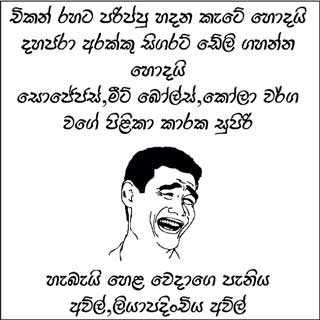 Local knowledge vs foreign products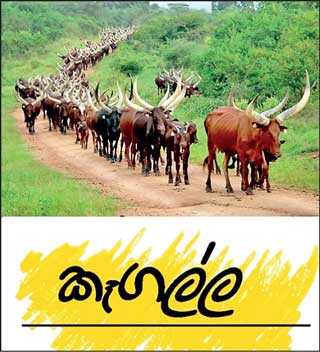 Proponents of paniyas being the subject of ridicule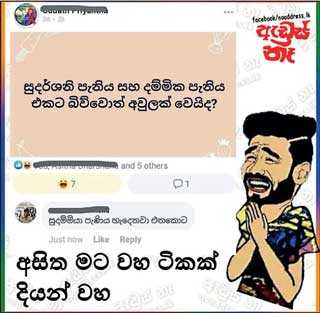 Confusion over the emergence of several paniyas
---
While the COVID-19 vaccination drive recently commenced in Sri Lanka for frontline health and security workers, the advent of a few local syrups touted as the panacea for all coronavirus ills does not augur
well for the success of the forthcoming mass vaccination campaign. With the frenzy of public excitement over home-grown purported syrups which had even garnered international media attention, a third wave of online disinformation has come to the fore, exposing how people are more likely to fall for false and misleading online content against the backdrop of a pandemic on a scale never seen before.

Last December, several ruling-party politicians consumed spoonfuls of an untested paniya with much fanfare, prepared by a self-proclaimed healer cum witchdoctor, Dhammika Bandara. Paying scant regard for health and safety protocols, a large number of people including Buddhist monks and military personnel subsequently flocked to his residence in Kegalle in order to obtain 'Dhammika paniya,' the creator's namesake.

Turning to Ayurveda for medical help was not a new phenomenon during the pandemic. Since early last year when COVID-positive cases were increasingly detected, the demand for ancient herbs like coriander perumkayam grew exponentially, laying bare the longstanding belief that age-old remedies are effective against viral diseases.

Following the emergence of the second wave, the State Minister of Production, Supply and Regulation of Pharmaceuticals Dr. Channa Jayasumana made a controversial statement during a media briefing that the Ministry of Health has decided to give an Ayurveda syrup named 'Sudarshana paniya' to COVID- 19 patients who are currently receiving medical care at government hospitals. He further claimed that Sudarshana paniya could boost the immunity against COVID-19, according to latest research.

Within a matter of hours, narratives on the "healing power" of Sudarshana paniya abound in social media. Amid disinformation about local concoctions spreading faster than the virus, Ayurvedic practitioner Dr. Danister L. Perera urged the public in a Facebook post not to fall prey to medical hoaxes. Minister Jayasumana later said in Parliament that he never proposed to use Sudarshana paniya in state hospitals practising Western medicine to prevent COVID-19. However, social media continued to be replete with content about Sudarshana paniya as an effective drug for COVID-19.

Last year, the Health Minister was seen affectionally hugging the Chinese national who was the first positive case of COVID-19, in an attempt to showcase the government's capacity to handle the health crisis. Nevertheless, the sorry spectacle of Minister of Health, among others, dropping clay pots containing "charmed water" over bridges into rivers seeking "divine intervention" made a mockery of a science-based approach to fight against coronavirus. Taking a dramatic step forward, the Heath Minister declared in parliament that she would sacrifice herself to the sea to save lives of Sri Lankans from the pandemic. Predictably, such strings of faux pas committed by government actors were captured in numerous memes and posts created for their humorous and satirical perspectives.

Unarguably, the sight of government political figures gulping down the paniya gave the impression to the public that it has been endorsed by the government to be tried out. Surprisingly, the Speaker and a few other government MPs were later handed over Dhammika paniya although its creator Dhammika Bandara had already been revealed as an unregistered Ayurvedic practitioner. Meanwhile, another concoction called 'Ritigala paniya' gained spotlight following its distribution among staff of a state-owned TV channel. In such context, the mushrooming of a plethora of paniyas was akin to the ubiquitous Matara Bath Kades, a widely circulated meme jokingly depicted.

The advent of Dhammika paniya precipitated an explosion of online misinformation about "magic bullets" for COVID-19, a recent AFP Fact Check article pointed out. One such widely shared Facebook post equated Dhammika paniya to a proud Sri Lankan product that deserves international recognition, urging the government to distribute it among the public. On the other hand, rumours began spreading on the digital space about an "international conspiracy" to undermine the value of Dhammika paniya.

While Dhammika paniya was initially unapproved by the Department of Ayurveda partly because its recipe was shrouded in mystery and its inventor was identified as an unregistered practitioner, the Minister of Industry and Commerce Wimal Weerawansa's statement that ancient knowledge contributed to construction of yesteryear architectural marvels like the Lovamahapaya in Anuradhapura seemingly compounded the infodemic of local syrups for COVID-19. Prior to that, Minister Weerawansa told Parliament that a group of drug-induced prisoners were responsible for the riots at Mahara prison. Although this statement was later refuted by medical experts, a barrage of criticism on prisoners as well as disinformation about mental health medications had already surged on social media. Arguably, such episodes point towards how high-profile governmental political figures should act with a sense of responsibility as the general public looks up to them for leadership, especially during crisis situations.

Sadly, sheer desperation stemming from COVID-related socio-economic woes alongside hygiene fatigue would have made some people more gullible than others to rush for a "COVID-cure honeypot." Capitalising on such omnipresent susceptibility arising from limited digital literacy skills despite having a perceived high level of literacy, certain individuals and groups having vested interests take people for a ride to carry out their commercial agendas which appeal to consumer needs in the new normal. This phenomenon, however, is not unique to Sri Lanka. India's preoccupation with a supposed homeopathic cure for coronavirus against the backdrop of an escalating death toll is a case in point.

In mid-December last year, Dhammika Bandara was reported paying homage to prelates of the Asgiriya and Malwatte Chapters, armed with Dhammika paniya. The venerable monks may or may not have consumed the syrup but popular assumptions were quickly made that Dhammika Bandara reportedly received the blessings of the prelates to distribute the syrup.

The extraordinary tale of Dhammika paniya took a different turn with Dhammika Bandara claiming that he was goddess Kali and the mother of a high-profile Buddhist monk, in his aborted attempt to offer the paniya to the sacred Sri Maha Bodhiya in Anuradhapura. His inappropriate behaviour behind the façade of "manifestation of the supernatural" failed to generate a backlash from the wider Buddhist community but social media was instantaneously taken by storm.

Amid the proliferation of such digital narratives, the much-hyped Dhammika paniya became a farce with the emergence of media reports on how several patients at a government hospital who had been administered the syrup was diagnosed with COVID-19. Marking a departure from the previous buoyant discourses on traditional knowledge, the proponents of paniyas became the object of ridicule on the digital space, albeit there were already voices of dissent against scientifically unrecognised medical treatment and products. More importantly, questions were raised on the cyberspace as to whether ethical standards and procedures had been followed before Dhammika paniya was rolled out. Amid such scenario, the newly appointed Minister for COVID- 19 Prevention Dr. Sudarshani Fernandopulle warned against the distribution of medicinal drugs, which have neither been scientifically tested nor approved. Later, the Ethical Committee of the Rajarata University approved Dhammika paniya for clinical trials while the Department of Ayurveda had already approved it as a herbal drink. Simply put, Dhammika paniya was consumed by people and political figures alike that had not been subject to formal scrutiny and supervision, causing a social media uproar.

Branding paniyas as Ayurvedic cures for COVID-19 is a gross misinterpretation of facts because it is yet to be scientifically approved. Steeped in history, Ayurveda is a traditional system of medicine that employs a scientific approach to diagnose, treat and prevent illnesses, among many other aspects of health. Giving recognition to so-called indigenous drugs developed by unregistered practitioners would be tantamount to 'killing the Ayurvedic goose that lays the golden eggs.' In other words, authentic Ayurvedic products and treatments run the risk of being viewed with scepticism, if questionable drugs put forward by quacks are put on a pedestal by authorities.

Regardless of whether medicine is indigenous not, administration of medication, among other medicinal tasks, must be carried out by a qualified doctor. Glorification of paniyas simply because it has been locally produced is a case of missing the point. Even worse, it might serve as a precedent for anyone to consider treating patients and production of drugs, irrespective of his/her academic and professional credentials. In light of this, 'separating the message from the messenger' is nearly impossible in medical sciences.

Apart from social media, mainstream media also came under fire for amplification of unverified narratives on paniyas. Ostensibly, the media industry is quick to throw ethics and professionalism out of the window, as previously evidenced by verbal abuse hurled at female garment factory workers following the detection of a COVID-positive worker in a plant at Minuwangoda. If mainstream media continues to give prominence to apparent media circuses to divert attention away from pressing matters, credibility of the professional news industry is likely to deteriorate in the long term.

Ideally, people could look inward and see outward for reliable information about COVID- 19 treatment. At local level, the official website of the National Medicines Regulatory Authority (NMRA) states that neither unapproved drugs nor borderline products have been found to completely cure the virus. According to the World Health Organisation (WHO), no vaccine is a foolproof solution to COVID- 19. Such scientific truths have to be clearly communicated to the general public so that they would be able to identify misleading content. As more and more people rely on social media for their news, holding government press conferences alone is woefully inadequate to combat rampant disinformation. Mounting rumours and gossip on social media are presenting a confusing picture with many superstition-prone people undecided whether to trust a vaccine or claims about unrecognised healing methods.