Free blood glucose testing for three months starting from 1 September
The Center for Diabetes Endocrinology and cardio Metabolism is preparing to celebrate World Diabetes Day which falls on 14 November.

World Diabetes Day is significant to CDEM in many ways. Being a premier centre for diabetes and the first specialty facility in Sri Lanka for diabetes, CDEM has a duty to treat diabetes, prevent complications of diabetes and screen for diabetes.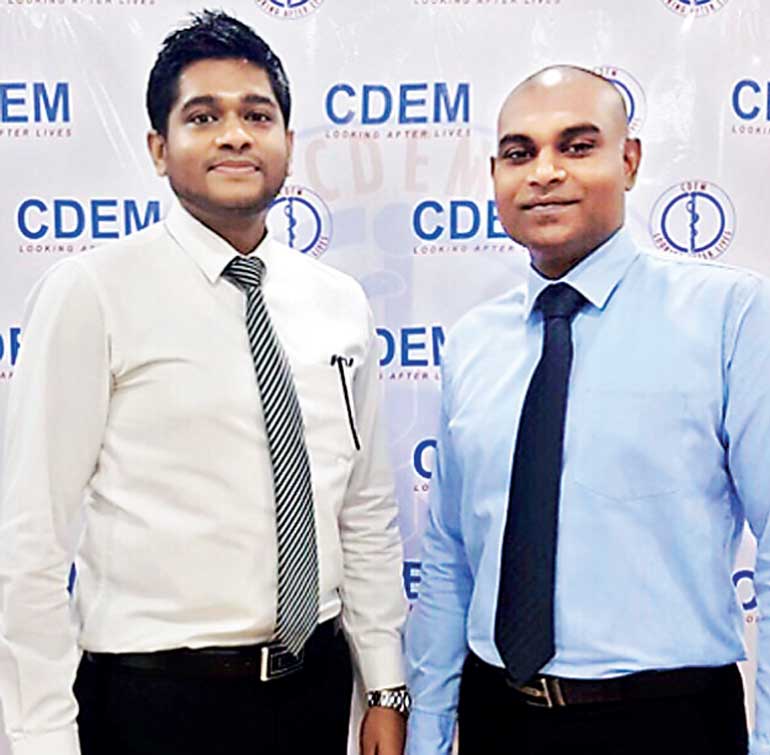 CDEM Business Development Manager Rimzan Zackeriya and CDEM HR Manager Dilshan Perera
CDEM was ceremonially opened by President Maithripala Sirisena on World Diabetes Day in 2016.

CDEM will start the celebration by performing fasting blood glucose on venous blood samples every morning between 5:30 a.m. and 7:30 a.m. starting from 1 September. CDEM invites patients to come after fasting for eight to 10 hours. Those who cannot come fasting or come after 8 a.m. will be able to undergo a random blood glucose test on a finger-stick sample. The results of fasting blood glucose will be available by 12 noon the same day while results of random blood glucose will be given to patients within a few minutes.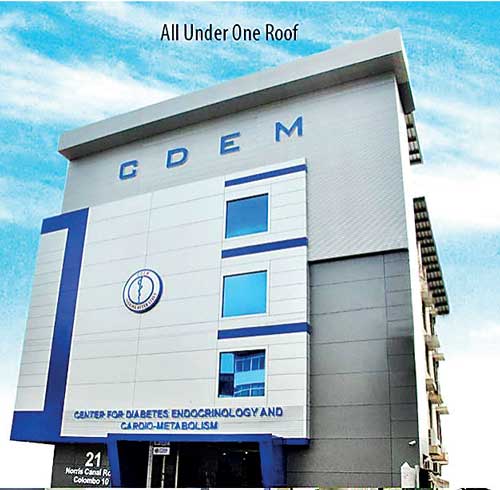 CDEM ensures free glucose testing during the months of September, October and November. It is keen to identify those who do not know they have diabetes. Diabetes as a disease has very few symptoms and signs and one can have high blood glucose for a long period unnoticed. High glucose levels cause damage to the heart, brain, eyes, kidneys, feet and lower limbs. "CDEM is determined to serve you and look after you totally. One in 10 of you have diabetes with or without your knowledge. For the unknown we serve by finding whether they have diabetes. For the known we see whether their glucose is controlled," a spokesperson said.

In keeping with the theme 'Looking after Lives,' CDEM is planning many more activities in the month of November for World Diabetes Day. They include free diabetes clinics, foot screening, more discounts on packages and educational programs.