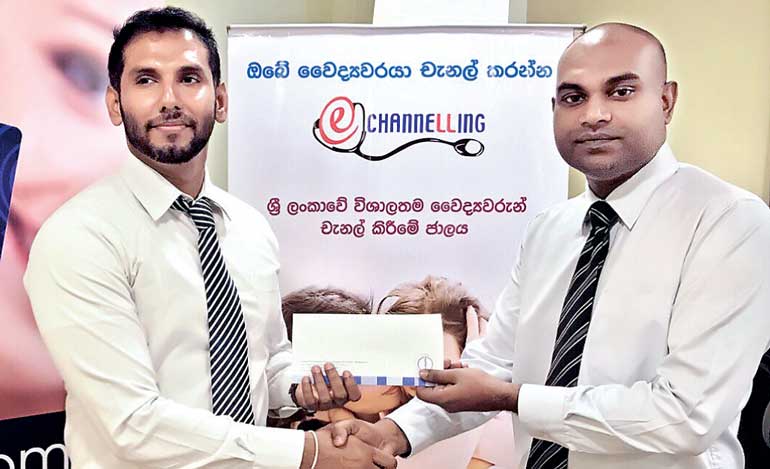 The Center for Diabetes Endocrinology and Cardio-Metabolism (CDEM) has signed an agreement with E-Channelling PLC in a bid to further enhance its services to its patients by providing them with greater convenience and benefits.

As per the agreement CDEM will offer a range of discounts and other facilities when customers present their E-Channelling Membership Card. The discounts and offers are as follows: Free diabetes education program, 20% for spectacles purchasing, l0% for all laboratory tests, 5% for ultra-scans and echo, 2.5% for diabetes wears, 2.5% for medicine at CDEM pharmacy and Access for all promotional packages.


CDEM, which was launched last year, delivers comprehensive care for patients battling diabetes, endocrine and metabolic conditions, and cardiac disease; also catering to patients who have developed kidney and eye complications, wounds and sexual dysfunction issues – all of which could be in consequence of diabetes and other diseases. Treatment is delivered by the country's leading specialists, supported by state-of-the-art medical technology – all at a reasonable cost and under one roof. Not limiting its services to medical treatment, it also educates patients and their families on diabetes care and prevention.

CDEM's recent partnership with E-Channelling PLC not only brings convenience to its patients when booking appointments but also eases their burden of expenditure through its discounts, thus enabling affordability and bringing about greater patient satisfaction.