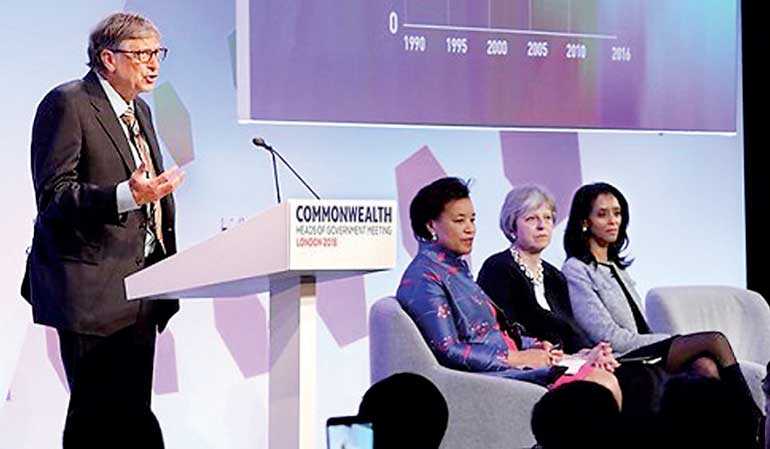 London: Former Microsoft CEO Bill Gates, now focusing on his Bill and Melinda Gates Foundation, delivering his keynote address at the Joint Plenary Session on day two of Commonwealth Heads of Government Meeting (CHOGM) 2018 on Tuesday praised Sri Lanka's 'high quality' primary healthcare system that other countries are following.

"Bangladesh and Sri Lanka have built very high quality primary healthcare systems, staffed primarily by women healthcare workers, a model that other countries are following," Gates said.

Speaking of the importance of collaboration and sharing during his keynote address, Gates praised the Rotary Clubs across the Commonwealth in their effort to eradicate polio.

"Polio eradication is a great example of this. For different reasons, India, Nigeria, Pakistan, are three of the places it has been most difficult to wipe out this disease. But India was declared Polio-free in 2014."

"The lessons learnt from there have helped Nigeria get to zero cases in 2017. And now Pakistan, which still has few cases, very few, is taking those experiences, particularly at the challenges of dealing with insecurity, and they have their cases down to the lowest areas ever."

"So, this success really goes back to the substantial commitments made in part at the Commonwealth meetings. Collectively, Commonwealth nations are experts in far more than just polio eradication," Gates said.