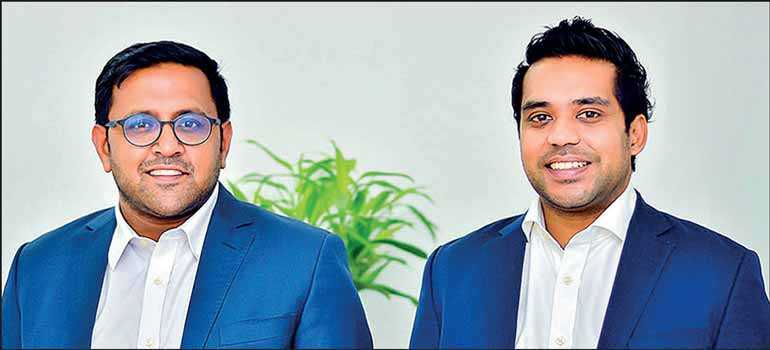 Ataraxia Capital Partners Directors Sharad Sridharan (left) and Asanth Sebastian
---
It's smiles all around as My Dentist re-opens its services by popular demand, continuing to provide dental services to patients across the country.

With the professional expertise of Dr. George Dias, an eminent dental surgeon and senior lecturer and newly-appointed CEO Hasika Jayasooriya, who has experience in the healthcare, My Dentist is set on continuing its ongoing success story.

Situated at Gregory's road, Colombo 7, My Dentist Ltd. was formed with major share-holding company Ataraxia Capital Partners in collaboration with European healthcare investors.

Having invested extensively in the project, company Directors Sharad Sridharan and Asanth Sebastian plan to expand into a chain of dental clinics in strategic locations around the country.

My Dentist after expansion will be able to work more closely together due to its integrated digital documentation and filing system of patient dental records and information, combining their expertise to meet the challenges of an evolving need for specialised dentistry with convenience and ease to the patient.

The several measures instituted by My Dentist to protect against COVID-19 infection: Temperature checks, daily evaluation and information updates to all the patients and staff; use of protective disposable clothing and equipment, sterilisation of all reusable equipment; disinfecting of equipment and surfaces and social distancing.

At the re-launch, Ataraxia Capital Partners Director Sharad Sridharan stated, "Latest dental care is vital to all areas of the country. The dental field is changing rapidly with the new technology and services available. The key is to keep ahead of these changes, and to en­sure that they are accessible to as many people as possible. I believe that people set great store by positive dental health and that we as the providers, have a responsibility­ to ensure the best possi­ble service."

Ataraxia Capital Partners Co-Director Asanth Sebastian states, "With our experienced and highly committed team, we are happy to re-launch operations and expand­ing our services for the local community. We hope to encompass more elements of first-class personal service in a professional, friendly and caring environment."

The company's strategic drivers are set out as follows: A team of two to three in-house dentists aided by a trained and efficient nursing staff. A panel of dental specialists that can be channeled with ease.

Use of modern restoration instruments with the highest level of sterilization techniques and international standards as required by the WHO. Use of digital X-Rays which reduces patient radiation exposure by up to 90% and five operating rooms which saves waiting time for patients. Ethical practices in invoicing for services, with no inflated or duplicated charges to patients.

For further details, access www.mydentist.lk.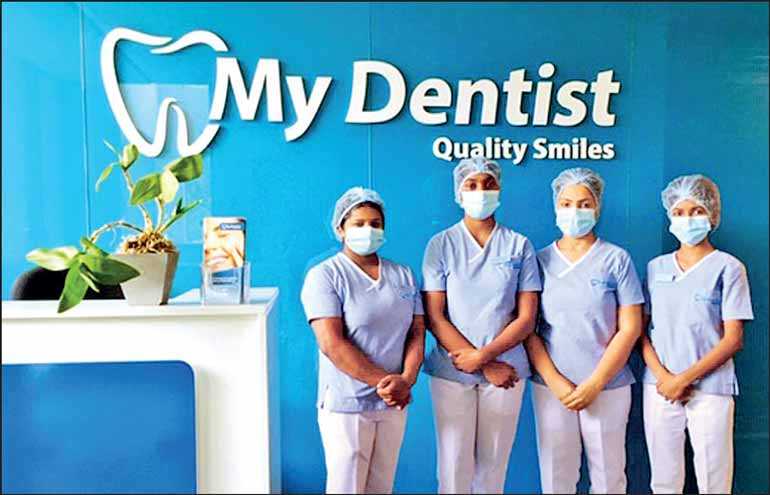 My Dentist team of dental technicians
---