If one is trained from young days to see the world with equanimous eyes many things will appear beautiful. The more life is viewed from this lens of beauty, from child to adulthood, the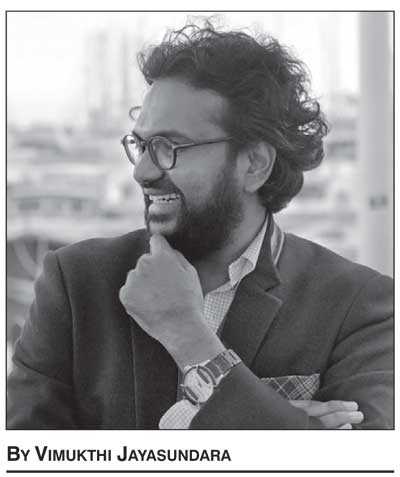 creation of ugliness will be minimised and the creation of beauty will increase.

But how will we learn the path of beauty of mind? How will we learn that living on earth could be a graceful transaction without any footprint which has unfortunately today become a forceful grab? How will we learn that that following rules without harnessing our hearts and consciousness will just make us puppets of fear?

If any society wants to improve discipline by punishment, it would make everyone fear by rote, but society should be encouraging its members through many other means; through the true inner meaning of spiritual/philosophical/religious traditions and through an education system that brings to life the unique inner creativity and futuristic talent of the young.

It could be said that if a particular society has many ills; such as youth who indulge in hate fuelled inhuman ragging, youth who indulge in drugs or alcoholism or those who at high levels of power abuse such power indulging in blatant corruption, that the value system of that society should be examined. If such a society does indeed boast of a rich heritage of values but which are not practiced today, then there is something seriously wrong.

I have personally been intrigued by the education system through which I emerged, thankfully unscathed because I did retain my talents, for which I am eternally grateful to my father. Although he himself was a product of this system and an educator, he was a firm believer that blind competition and petty classroom victory over grades followed as a result of a colonised system of education does not appreciate the uniqueness of each individual but creates apprehensive, depressive failure or arrogant 'victors'. I am thereby deeply grateful to my father for allowing me to daydream during teaching sessions which I found utterly and absolutely boring. He also tolerated when I totally dropped out of school and went on long explorations of nature or sat by myself for hours. It is in fact those times which made me the artist I am today and the wisdom of my father, a true teacher, which gave me the strength to trust my instinct in talent and my vision for what I wanted to do for society.

But where is the space for a child today to hone his or her artistic talent within an education framework where jealousy, envy and 'being cleverer' than the other has woven a horrible web around each unique individual. Will they ever break free and learn about their own uniqueness? How many poets, musicians, film makers, nature lovers, scientists, and innovative entrepreneurs have we subjected to stillbirth through our collectively unconscious system?

Dreadful indeed is the world without artistes, mystics, musicians and poets. By not creating avenues linked to the education system as well as enabling financial avenues for facilitating these talents to shine and become serious professions of the future generations, we are creating breeding grounds for hardened hearts, violence and hypocrisy.

To-date I wonder on the logic of creating such a narrow gate for few 'winners', in the education system by overemphasising on few over-glorified professions, sometimes at great a cost to the mental and spiritual wellbeing of the student.

Today we have headlines on inhumane ragging being a curse within our universities. Have we pondered how such monstrous inhumanity, such viciousness is created in youth who are barely 24 or 25 years?

Are we not all, as a society responsible for such malfunctions of the human spirit? Are we not all, as a society responsible for addictions such as drug abuse that flourish because we have created the ground for it; through inequality and poverty and corruption?

Should we not then change and initiate, each of us, ways and means that will change this status quo?
(The writer is an internationally acclaimed filmmaker, known for his spiritual and surreal films which have been well-received by various international film festivals, including Cannes, Venice and Locarno. He has also carried out workshops to help enable individuals to realise their creative potential. He remains committed to promoting creativity as an authentic path to realising and maximising the potential of human beings.)