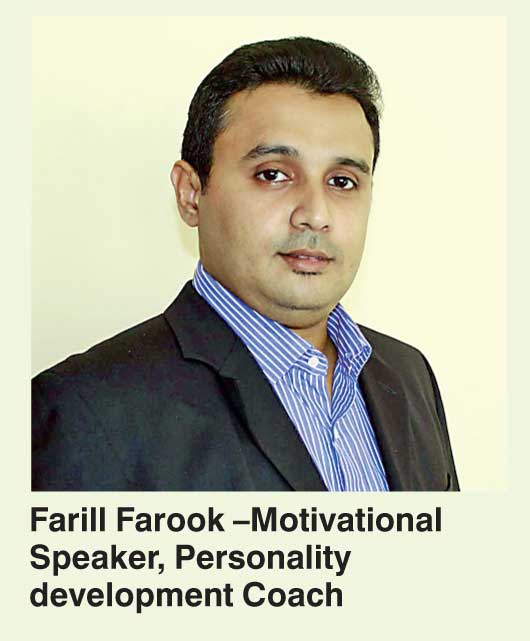 'True leaders don't create followers, they create more leaders'. It is with this in mind that Farill Farook, Motivational Speaker and Personality Development Coach, has joined together with the American Center to draw the Sri Lankan youth of today into a program that teaches them empowerment, leadership and all the skills that they would need to achieve these two objectives.

Taking the youth of today and turning them into the leaders of tomorrow, helping them to step into the 'big' shoes with confidence, is an essential need in this day and age. The skills our youth learn in the classroom, although essential are not the only ones needed to help them face the uncertain future. They need self-confidence, the right attitude and the knowledge of how to present themselves, how to carry themselves and how to effectively solve the problems they would face on a daily basis, and the key element to all this is proper and effective communication skills.

The Youth Leadership program will be a six-week course, commencing from 6 December at the American Center in Colombo every Tuesday, and registration is completely free of charge. The program is ideally for students between the age groups of 13-25 years.

Some of the topics will include Speaking with Confidence and Style, Building a Personal Identity, Developing Leadership Skills and How to Become a Powerful Speaker and Communicator. It will also have modules such as voice modulation, Etiquette and Grooming.

Registration can be done via email at yourspotlight@gmail.com or by contacting 0727-637723.

Seats are limited, so hurry up and register for your future!