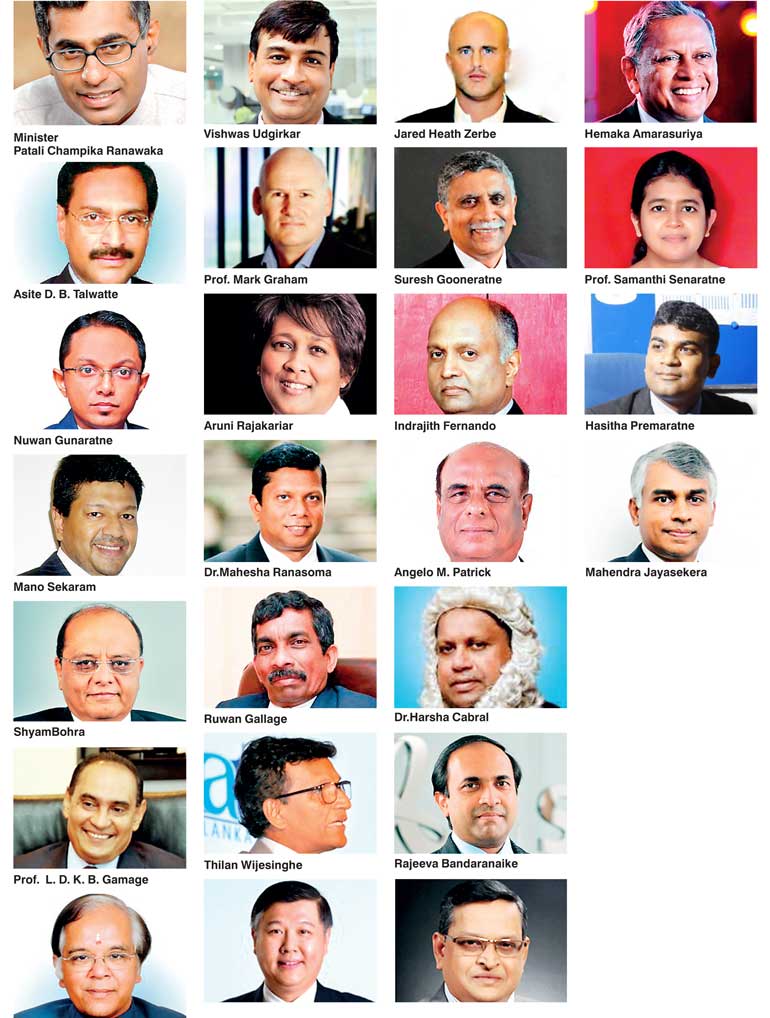 The CMA National Management Accounting Conference 2016 on day 2 (13 July) will have presentations on the impact of Total Cost Management (TCM) on infrastructure development, in achieving global competitiveness and a panel discussion where the business sector, professionals and university academics will discuss the role of these sectors. Also the important topic of integrated reporting practical will have a presentation and a panel discussion.

TCM is a systematic and structured approach to understand the costs of an organisation, with the aim of providing a holistic framework to control, reduce and eliminate costs. Cost management is a philosophy, an attitude, and a set of techniques to create more value at lower cost. In this fast-paced competitive scenario, cost management information increases customer value.

Total Cost Management (TCM) is spread across governments, companies, state owned enterprises, government projects and all undertakings whether private or public and provides a holistic framework to control, reduce and eliminate costs, throughout the value chain. This process of managing the financial outcome of activities encompasses all operations, internal and external.

The inauguration of the conference will be on 11 July evening and the Technical Sessions on 12 and 13 July. There will be four technical sessions on day 1 and four on day 2 giving a total of eight technical sessions with two panel discussions and will feature a total of 40 eminent speakers and panellists both local and foreign.

On the second day of the technical Sessions the keynote address on 'TCM Impact on Infrastructure Development' will be delivered by Minister of Megapolis and Western Development Patali Champika Ranawaka. This will be followed by Vishwas Udgirkar Leader Government, Utilities, Infrastructure Development Practice of Deloittes, who will speak on Public Private Partnership – Indian Experience.

The other speaker Jared Heath Zerbe, Chief Business Development Officer and Senior Advisor China Merchant Holdings International (CMHI), will speak on Port Development through Public-Private Partnership. Chairman of this session will be Hemaka Amarasuriya, Chairman of Sri Lanka Insurance Corporation Ltd

The 6th technical session will be on 'Integrated Reporting – Practical Aspects'. The keynote address will be delivered by Prof. Mark Graham University of Capetown, South Africa. Prof. Mark Graham is the head of the College of Accounting at the University of Cape Town and is the Chairman of the Adjudication Committee of the EY Excellence in Integrated Reporting Awards in South Africa.

This session will be chaired by Asite Talwatte Former Senior Partner Ernst & Young, and the panellists will include Suresh Guneratne, Chief Financial Officer DIMO, Prof. Samanthi Senaratna, Professor of Accounting University of Sri Jayewardenepura, Nuwan Gunaratne, Lecturer University of Sri Jayewardenepura, and Aruni Rajakariar, Director of SheConsults Ltd.

The 7th technical session will be 'TCM to Achieve Global Competitiveness'. There will be presentations on TCM – Key Enabler for Apparel Sector Competitiveness in Export Market by Hasitha Premaratne, Chief Financial Officer of Brandix Lanka Ltd., Growth of the IT and ITES Sector by Mano Sekaram, Chairman of Sri Lanka Association of Software and Services Companies (SLASSCOM), and TCM in Exports to stay competitive by Dr. Mahesha Ranasoma, Managing Director of Dipped Products Plc. Chairman of this session will be Indrajith Fernando, Director, Crescent Global South Asia Ltd.

The final session will be a panel discussion on TCM- Key Enabler of Economic Development- Role of Business Sector, Professionals and University Academics. The panel Chairman/Moderator will be Angelo Patrick, Group Director Maharaja Ltd. The panellists will include Mahendra Jayasekera, Managing Director Lanka Walltiles Plc., Shyam Bohra, Managing Director Lanka IOC Plc., Prof. Ho Yew Kee, Head of Dept. of Accounting National University of Singapore, A.N. Raman, Past President SAFA and member CII-TCM Working Group, Thilan Wijesinghe, Chairman TW Corp Ltd., Ruwan Gallage, President Elect OPA, A.S.M. Shaykul Islam, Past President and Council Member ICMA Bangladesh, Rajeeva Bandaranayake, CEO Colombo Stock Exchange and Prof. Lalith Gamage, Vice Chancellor and Chief Executive SLIIT.

The conference is specially meant for directors, CEOs, management and financial accountants, managers and executives in marketing, IT, human resource, banking, finance, insurance, key management of State-Owned Enterprises and Government, lecturers of universities, technical colleges, professionals and others in industry, commerce, non-profit institutions and professional bodies.

To register for the conference contact Shanthi on 071-4705536 oremail: registrations@cma-srilanka.org. Special discounts will be applicable based on the number of registrants.