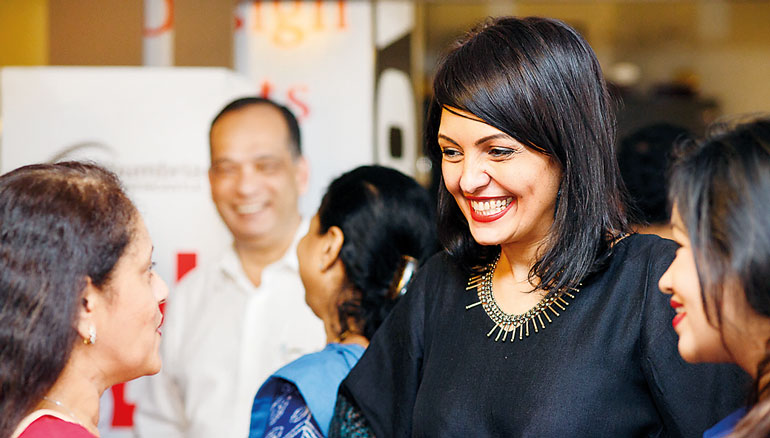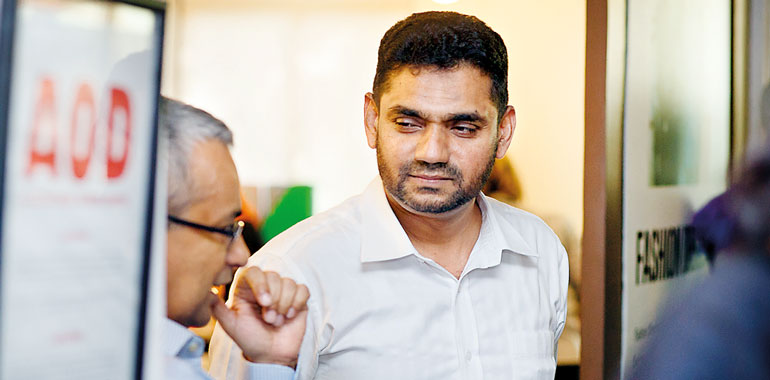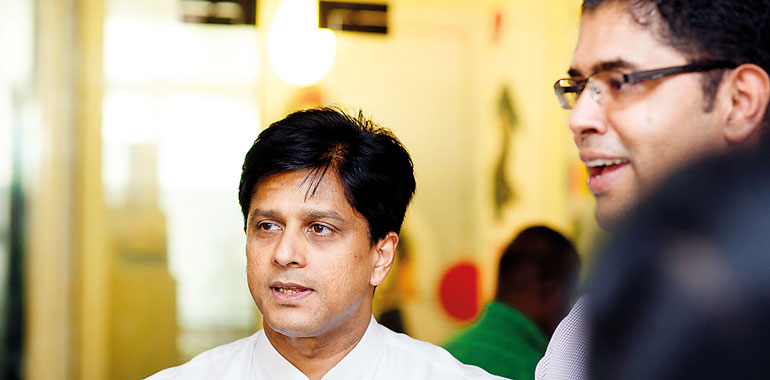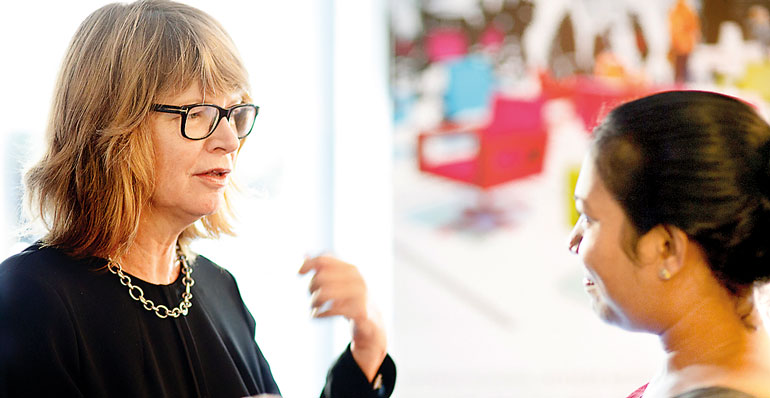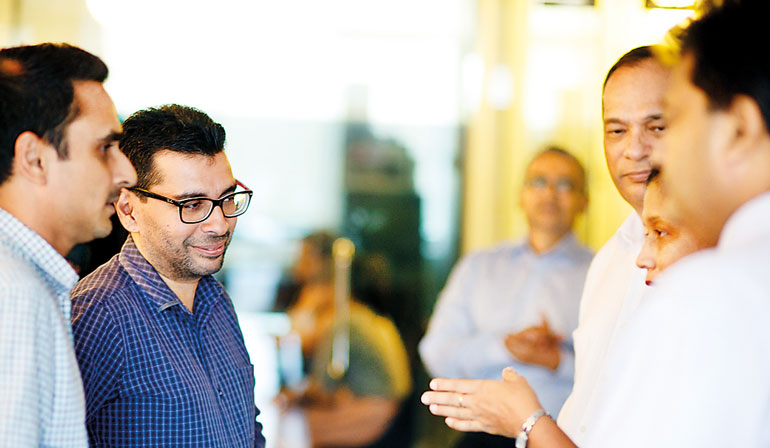 Jewellery Industry gathers at the launch of the Jewellery Design Program​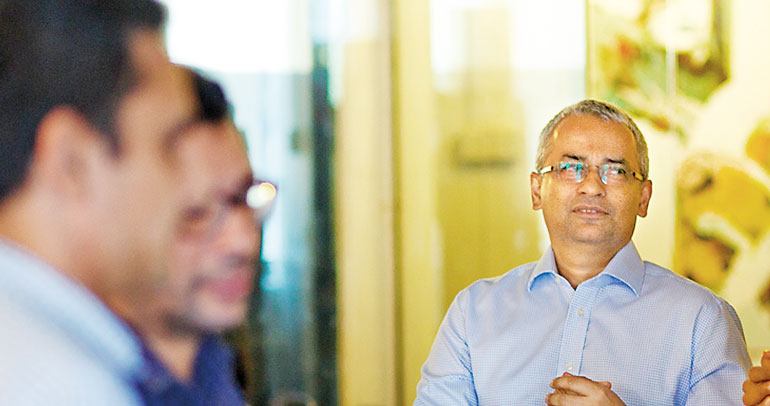 Standing from Left to Right, Mr. Nabeel Salie - Natural Sapphires Ceylon, Mr. Nandana Herath - Vogue Jewellers, Mr. Ali Suhail- Nugget Creations, Mr. Rizwan Sahabdeen –Sifani, Ms. Linda Speldewinde - Managing Director/Founder AOD , Mr. A.H.M Imtizam- Chairman SLGJA, Mr. Sellakumar Kandasamy – Lalitha 's, Mr. Akram Cassim – Colombo Jewellery Stores, Ms. Karen MacLeod -Principal AOD,Mrs Chitranjali Dissanayake - EDB , Mr. Harsha Pathberiya - EDB., Ms. Chamindri Hemachandra - Mallika Hemachandra and Mr. Shezard Careem – Careems at the recent launch of the Jewellery Design Program
AOD in collaboration with the Sri Lanka Gem and Jewellery Association presents Jewellery Design

As part of the leadership strategy of increasing the competitiveness of Gem and Jewellery from Sri Lanka, the Jewellery Industry has been on a pursuit to create the design talent which will take the industry forward. As a first step of the collaboration a one year Jewellery Design Program is launched with AOD which offers the students a differentiated program to cater to the emerging consumers with contemporary designs in Gem and Jewellery scope in Sri Lanka. Speaking at the announcement of this initiative SLGJA Chairman Mr. A.H.M. Imtizam stated "We are extremely happy that as the leading private design educator in Sri Lanka, AOD came forward with SLGJA to introduce this program. We feel that this program will be a win – win for both the students and the industry to compete with more advanced jewellery markets such as Thailand, Hongkong and China".

AOD Jewellery Design Program is a fully fledged design qualification which will commence from January 2018 and five selected students will also be granted a scholarship through SLGJA to pursue their studies in Jewellery Design at AOD. AOD's partnership with the Jewellery industry will also give students the chance to observe and work in professional Jewellery manufacturing settings while learning and observing from experienced jewelers and technicians.

The Sri Lankan Gem & Jewellery Association (SLGJA) is the apex private sector organization in the industry which represents the interest of all industry sub sectors from mining to manufacturing, wholesale and retail. In 2003, the Government of Sri Lanka declared SLGJA as the apex industry body and charged it with the leadership role to formulate industry – level strategies to increase productivity and competitiveness. Since then, the association works closely with the government's National Gem & Jewellery Authority and the Sri Lanka Export Development Board to advocate national policy and give input for the industry's regulatory framework.

Mr. Sellakumar Kandasamy a Senior Industry Leader from Lalitha Jewellers stated, "The Gem and Jewellery Industry has evolved with time in terms of manufacturing, sourcing of stones and design. Even though the current pools of designers are technically skilled they tend to lack conceptualization skills. What we see from this program is an add-on of a different caliber of designers who understands to conceptualize contemporary designs for the Jewellery Industry".

The development of design in this industry will help develop directly to the consumer market of the industry and attract more international buyers to Sri Lanka for a higher value added product. Speaking at the launch Ms. Linda Speldewinde , Founder and Managing Director, AOD stated "With the Gem and Jewellery Industry being one of the key strengths in Sri Lanka, alongside the Fashion and Apparel Industry, and still having some of the best stones and craftsmanship, it's of paramount importance that the Gem and Jewellery Industry embrace Design and Innovation to offer consumers with a higher value added product to cater to a growing demand in contemporary designs".

Through the program, AOD will create an industry ready design base that has the ability to push the boundaries and discover new possibilities to drive demand for innovative, exciting and unexpected design in the Gem and Jewellery Industry. Mr. Akram Cassim, Managing Director of Colombo Jewellery Stores stated that he believes the need for local jewellery design talent with diverse views and conceptualization skills will be bridged through this program.

AOD's current way of educating, which allows students access to real live projects in partnership with local businesses, industries has been praised by many for the way in which it instills social responsibility, professionalism, and out – of – the box thinking in young minds. This wholesome approach to education combined with AOD's collaborations with many influential industries makes design education at AOD recognized worldwide, making AOD the most trusted choice for private design education in Sri Lanka.

For more information on the jewelry design program or collaborating with AOD on Jewellery design , studying at AOD, reach 011 5867772, 077 572 7772 or visit AOD at No. 29, Lauries Road, Colombo 04 between 9 am and 5 pm on weekdays.