Sandeep Chaudhary is CEO of the Indian business of globally-renowned Aon Hewitt Consultants. He is also a well-known news anchor for Business in India. Chaudhary says the fundamental education philosophy in South Asia needs to undergo a major change because the education system in Asia has not met the requirements of the industry. Following are excerpts of the interview: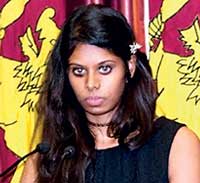 By Cathrine Weerakkody

Q: What attracted Aon Hewitt to partner with a government policy institution like the National Human Resource Development Council of Sri Lanka (NHRDC) in conducting the Sri Lanka Human Capital Summit - 2016?

A: There was a strong purpose and intent behind this summit. The HCS 2016 was not just a conference that deliberated on issues and challenges at the workplace but has built a platform to create a human capital agenda for the nation.

It is indeed very difficult to augment a collaborative environment of industry leaders, subject matter experts and policymakers to address a national issue with the same zest and enthusiasm. It is this enthusiasm and zeal that attracted Aon Hewitt to partner with NHRDC.


Q: How has the Human Capital Summit - 2016 helped in addressing the workforce challenges of the future?

A: The first and most important point of success is that the summit targeted key sectors that are vital for economic growth of the nation and those that have the potential to create over a million job opportunities. This helped in formulating industry-specific strategies and action plans. There were several novel and interesting recommendations that the panel made across all sectors. For example, in the tourism and hospitality sector, the panel deliberated the importance of developing an integrated approach towards branding Sri Lanka and its core attributes in all export products and services.


Q: What are the key enablers that will help build a future-ready workforce for Sri Lanka?

A: The work environment of the future is going to be highly unpredictable and uncertain. Hence, it is important that the workforce of the future is adaptable and comfortable in dealing with ambiguity. A critical skill that the future workforce needs to develop is the ability to make sense of data and take smart decisions based on the same.

Technology is going to be a constant source of disruption in the marketplace, embracing technology and coping with its speed is going to be essential. Developing design thinking to solve customers' problems using innovative solutions will be a differentiator. Most importantly, developing an entrepreneurial mindset, ability to take risks and at the same time, being empathetic to the customers and the community will help the country grow by leaps and bounds.
Q: What are the sectors that will need critical attention from a skill development standpoint for Sri Lanka?

A: Skill development is a key focus area that has been recommended by the panel across all identified sectors - tourism and hospitality, services, logistics and maritime, manufacturing and construction and foreign employment. It is the need of the hour for Sri Lanka to up-skill talent across all the identified sectors.

Skill development must be aligned with the growth direction of the sector. Sector-specific skills and competencies need to be identified and developed in order to steer performance. Looking at how things are changing over the last decade, it is evident that technology plays a major role in transforming the foundational business models. Technology has been a constant enabler of change in organisations and the world's economies at large. In a very quick timeframe it has been able to revolutionise organisations' relationships with customers and employees. In my view, developing skills in cutting-edge technology will help Sri Lanka to fast-track its economic growth.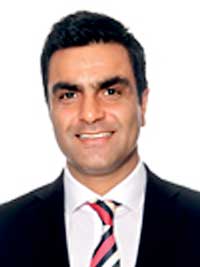 Q: The lack of employable talent is a key issue that has been identified in the conference. What are the few initiatives that Sri Lanka needs to take up to address this issue and how can organisations and academic institutions play a role in addressing the same?

A: I strongly feel that the fundamental education philosophy needs to undergo a change. The education system in Asia has not met the requirements of the industry. We need to have a dynamic and adaptable pedagogy fed in from industry to have readily employable talent. Organisations need to be proactive to identify future skill requirements and must work closely with academic institutions to ensure that these skills are developed.

Government and corporate organisations need to work together to strengthen the training systems provided at the vocational training institutes. NHRDC has set the tone for a dialogue between industries and academia in addressing this issue through the summit. Now it is critical that NHRDC continues to act as a platform to help strengthen this partnership.


Q: What should Sri Lankan organisations start focusing on to match their HR capabilities with those of their global counterparts?

A: HR in its true sense works when it stops looking at itself as guardians of processes and policies and instead looks at itself as core business enablers. This shift in mindset is critical for the success of the function.

HR leaders must have a clear understanding of the business strategy and the business requirements. The success or failure of HR activities and interventions must be measured from a business performance standpoint. HR can positively impact the organisation's growth, profitability and innovation by aligning the people process with its strategic intent. It is also equally important to embrace technology to not only drive operational efficiency and productivity but also to enhance employee experience.


Q: What should Sri Lanka do to increase the workforce participation of the females, which is currently around 38%?

A: In my view 38% is a healthy figure as compared to global benchmarks. However, there are opportunities to further increase this number. Inability to attract females in the workforce is more a socio-cultural issue than an employment issue. We need to set up the foundational infrastructure that will aid women at the workplace.

The Government must have a focused strategy to communicate the awareness and importance of women joining the workforce. We can launch campaigns to educate parents and family members on the various initiatives taken to make the workplace comfortable for women. Employers must have a focused diversity and inclusivity strategy. Processes and policies must be in favour of women employees.


Q: What kind of institutional arrangements would we need to bring stakeholders together?

A: We need to create work committees for each of the identified sectors that will have members representing corporate organisations, the government and academia. It is essential to ensure that clear objectives and accountabilities are charted out for the work committees and an action plan is developed to ensure that the recommendations are acted upon. The Government needs to ensure that responsibility is shared between all members of the work committees to drive the change.


Q: What has India done at a policy level to accelerate skills acquisition?

A: The skill ecosystem in India is undergoing major reforms as India embarks on its journey to become a knowledge economy. In the last two years, the Government has taken a host of initiatives to channelise the efforts and provide impetus to the skill development ecosystem. The skill India campaign has an aggressive aim of training 400 million people on different skills. The policy framework for skill development has been made to align with the key national initiatives like Make in India and the Digital India campaign.


Q: What are Aon Hewitt's plans for Sri Lanka?

A: Aon Hewitt is extremely positive and optimistic on the growth potential of Sri Lanka. We shall continue to collaborate more passionately with our clients and partners in Sri Lanka to help them scale the next level of growth. We are keen to leverage on more such opportunities with NHRDC and help them develop the talent the country needs.
[The writer is a CIMA Passed Finalist, a graduate in Financial Management (UK) and has a Master's degree in Financial Analysis from the UK.]