The National Human Resources Development Council (NHRDC) of Sri Lanka, under the Ministry of National Policies and Economic Affairs, has targeted empowering Small and Medium Industries through conducting training programs in selected districts.

Recently, three training programs were held in Polonnaruwa, Matara and Kandy District with the objective of enhancing of skills of SME entrepreneurs in Administration, Financial Management, Market Identification, Managerial Issues and Strategies and Policy Framework (Tax, Audit, and Registration).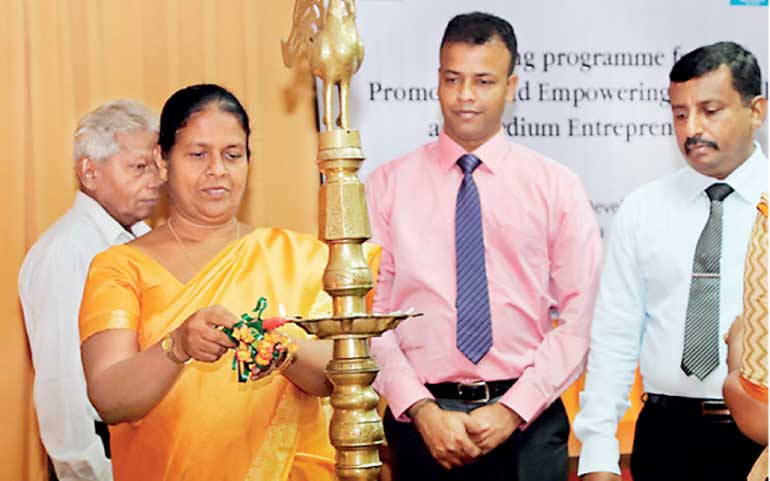 E.A.C. Vidanagamachchi, GA Matara, lit the traditional lamp and launched the program,23 December 2015


At the above mentioned training programs a total of 236 SME entrepreneurs participated; 86 from Polonnaruwa, 90 from Matara and 50 from Nawalapittiya Divisional secretariat, Kandy. These entrepreneurs are engaged different business in the divisional and district level and engaged in self-employment projects including Industrial (Manufacturing: Bricks, Carpentry, Spice products, Tailoring, Construction), Services (Saloon, Garages, Technicians, Black Smith workshop, wholesale & retail trade, pawning center, welding, astrology, Restaurants, homes & car sales, rent a car) and Agriculture (Livestock, Plantation, Horticulture).At the end of the training program Certificates were distributed to the participants.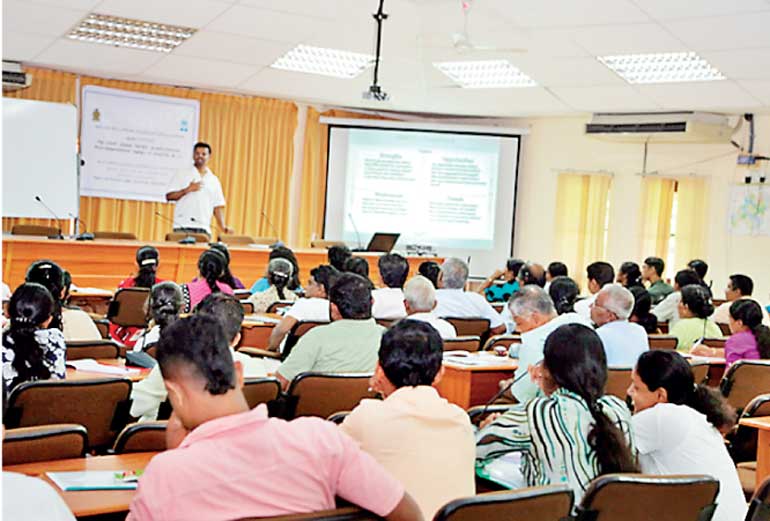 Participants at the Matara Training Program with the Master Trainer from Ceylon Chamber of Commerce


Small and medium entrepreneurs encounter many challenges such as financial management, access to available services, networking with other institutes, marketing and promoting their products, and skills development with technical improvement. This training program provided a foundation to overcome these barriers. Many entrepreneurs are unsuccessful due to inappropriate management of finance. This is one of the major causes for the failure of businesses in Sri Lanka. Most of the entrepreneurs who participated at the training agreed that the training will add immense value to carry out the business efficiently and effectively. The program targeted business promotion through financial control, tax management and legal issue. In addition, finding market opportunities and numerous relevant aspects were considered when conducting the training program.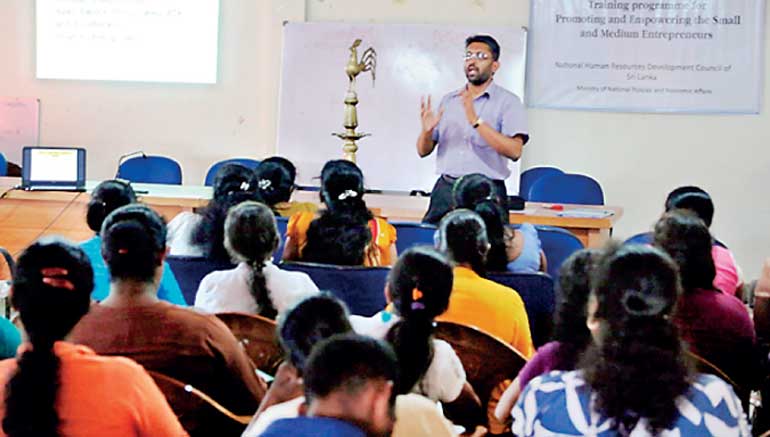 The Training program at Polonnaruwa with the Master Trainer from Ceylon Chamber of Commerce on 15 December 2015