A three-day executive education program titled 'Strategic Leadership Development Programme', designed and delivered by the National University of Singapore Business School, will be held on 27, 28, 29 January 2016 in Colombo.

The program covers three key topics for leaders in strategic roles both in the public and private sectors. The three modules are; Value Based Market Strategy for Growth, Resonant Leadership and Change Management using HBDI and Innovation for Growth. The modules will be delivered by three renowned professors of NUS.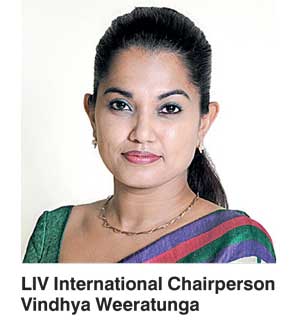 The National University of Singapore is bringing this program to Sri Lanka in partnership with LIV International Ltd., which is dedicated to bringing quality education programs to Sri Lanka. Commenting on the program, LIV International Chairperson/CEO Vindhya Weeratunga said, "The 'Strategic Leadership Development Programme' introduces novel concepts and practices which can be practically applied in organisations. With years of experience in working with Sri Lankan organisations, we have no doubt that the participants of this program will derive immense value that can be used to the benefit of their organisations. The content, learning tools and faculty of NUS are of world-class standards, which is evident from the University rankings."

NUS was founded in 1905 (110 years old) and is known as Asia's Leading Global University. It was ranked No. 1 in Asia and No. 12 Globally by the QS Asian University Rankings in 2015.

Only a limited number of seats are available; hence, early registration is strictly advised. Registration closes on 10 December 2015. Program details can be obtained by emailing vindhya@livinternational.edu.lk.