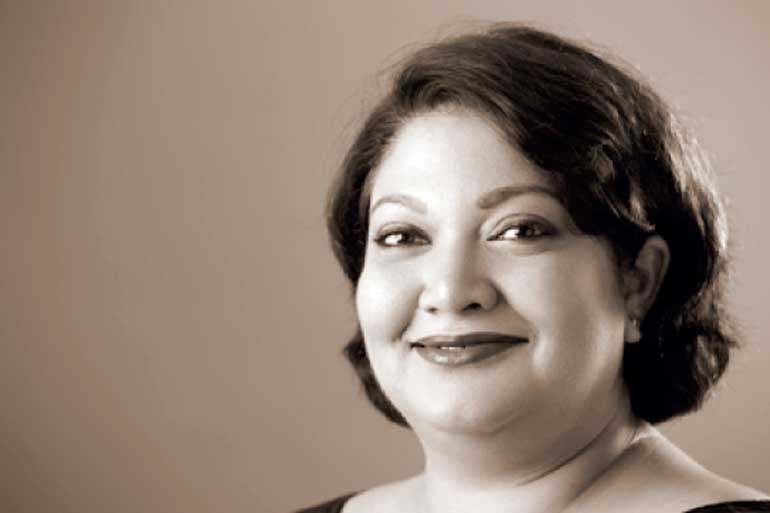 MSLGROUP Sri Lanka Director Caryll Van Dort
MSLGROUP Director Caryll Van Dort was recently named in Campaign Asia's 'Top 40 Women to Watch' list which celebrates women in the Asia-Pacific region who are disrupting the marketing communications industry and achieving success against all odds.

The 40 women selected to be a part of the list, have been recognised for changing industry norms and practices and are setting a new precedent for excellence in their respective fields. They represent a generation of capable and dynamic leaders and are the true role models in the marketing communications arena.

Commenting on Caryll's placement on the list, Leo Burnett Solutions Inc. Managing Director Ranil de Silva stated: "I am immensely proud that Caryll has been named one of Campaign Asia's 'Top 40 Women to Watch'. I have observed her grow over the years into a capable, driven and results-orientated leader, who inspires her entire team to reach for the stars. Caryll's passion and dedication have paved the way for her success. Today she leads our PR business, the MSLGROUP on its rapid journey of growth in Sri Lanka. I would like to congratulate her and all of the other women who were included on Campaign Asia's Women to watch list this year."

MSLGROUP Asia President Glenn Osaki added: "I congratulate Caryll for being recognized as a role model in leading the industry transformation in this ever-changing world. Arc PR joined the MSLGROUP network in January, and since then Caryll has demonstrated solid leadership in expanding our client portfolio and accelerating growth rapidly in this emerging market. She's undoubtedly one of the most influential and productive leaders in our Asia network and I have great confidence in her taking our Sri Lanka operation to the next level."

Also commenting on her inclusion on the list, Van Dort said: "I am deeply honoured to have been named one of Campaign Asia's 'Top 40 Women to Watch'. This list tries to bridge the gender divide in the advertising industry by celebrating the success of women, and initiatives of this nature truly do help to inspire and motivate women across the region to become movers and shakers in their respective fields."

Van Dort is today a dynamic leader In Publics Relations. She counts over 17 years of experience, on the marketing communications industry. She is renowned for her passion, her unwavering dedication and her effervescent personality. Under her leadership, the MSLGROUP in Sri Lanka has grown from strength to strength recording a growth of 53% in 2015 and is poised to grow by 37% in 2016.

The MSLGROUP is the country's most awarded PR company. Van Dort has tripled the size of her team in just two years and in 2014, her team won the first-ever Gold medal for the country in the Public Relations and Corporate Responsibility category at the Spikes Asia Festival of Creativity. This was followed by them being awarded coveted Gold for Corporate Commutations Team of the Year, Bronze for PR Agency of the Year beating other agencies in South Asia in 2014. They walked away with Bronze for PR Agency of the year 2015 also by Campaign Asia.

Most recently, Van Dort helped steer her team through a crucial transition; when the PR arm of the Agency which functioned as Arc Worldwide became a member of the prestigious MSLGROUP. Van Dort currently handles a rapidly expanding portfolio of over 25 retainer clients, including global giants such as Coca-Cola, Samsung, Land Rover and Oman Air. She also manages leading local clients such as CIC Holdings, EAP Holdings Ltd., People's Bank, Blue Mountain, Serendib Flour Mills and Mihin Lanka.