LOFT1024, an 'incubator' for accelerating your creative techie ideas was officially opened for public viewing on Saturday 23 May.

Located in the heart of Colombo, LOFT1024 is a unique development in Sri Lanka providing local and foreign startups the ideal office space to start operations. LOFT1024 facilitates setting up operations with fully equipped and ready-to-occupy workspaces and complementary support services. The building is on two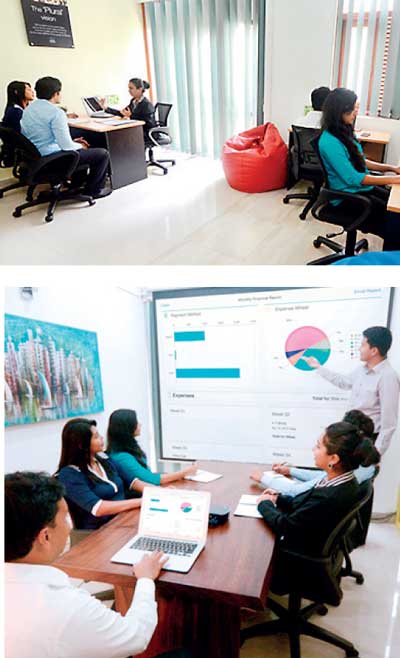 storeys and is aesthetically furnished with desks, chairs, beanbags, warm lighting and bookshelves.

"The most interesting concept behind this incubator is the idea generation that can be shared by the rest of the start-ups," said LOFT1024 CEO Dinesh Saparamadu. "Likeminded people can get together and share ideas, exchange knowhow and help each other out in a totally chilled atmosphere."

The services provided at LOFT1024 are private and open-plan workspaces that can be customised, six individual rooms that can accommodate up to seven people, a common area that can accommodate upto10 individual desks, free Wi-Fi, Board room and meeting room with projectors and screens, a common area, reception services and 24 x 7 security.

Apart from the perfectly central location, LOFT1024 has the most affordable rent in town. Tenants can rent up to one desk or an entire room. For more information on this amazing offer, please log onto www.loft1024.com.