A lecture by Dinesh Weerakkody Former Chairman Commercial Bank of Ceylon and Chairman National Human Resources Development Council of Sri Lanka will be held on Wednesday.

Successive governments have seen public sector HR as either a cost to be managed or a means of dealing with redundancies, but not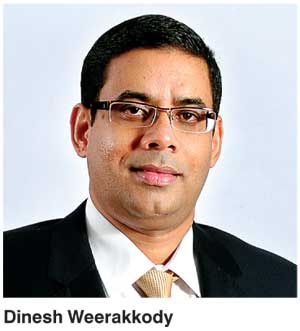 as a crucial strategic function. The risk of failure for the Government's public service reform plans to deliver lasting improvements is because they under-emphasise people and HR management issues. Public service transformation is critically dependent on developing new skills, changing engrained behaviours and managing the uncertainty and conflict that can arise as a result.

Unless HR is involved at the heart of this process to ensure the key people management issues are addressed, development plans will remain frustrated. The current administration needs to create a step-change in the quality of public service delivery and cannot afford to make the same mistakes anymore and therefore need to put greater emphasis on good Human Resources Management practices to improve productivity in the public sector. The lecture is organised by the NHRDC and will be held on Wednesday (28) at 9:30 p.m. at the Auditorium Ministry of Skills Development and Vocational Training.