IPM Sri Lanka – the nation's leader in human resources management – in collaboration with TV Rao Learning Systems, India has organised the very first HR Auditor Certification Program in Sri Lanka from 1 to 5 September at the Taj Samudra Hotel, Colombo.

The program is designed to critically assess, and analyse the efficiency and effectiveness of current HR practices and policies in achieving the long-term strategic goals of an organisation. The final result will be a gap analysis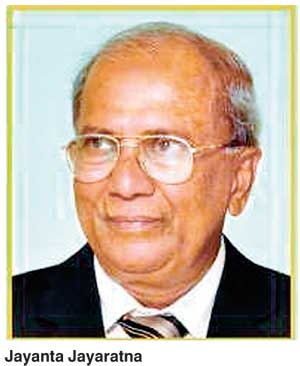 between current vis-à-vis the best HR best practices and policies required to achieve the strategic goals of the organisation thereby providing a significant opportunity for value addition by improving the HR policies and practices of the organisation.

The HR Auditor Certification Program has been designed by distinguished HR guru Dr. T. V. Rao – Chairman of TV Rao Learning Systems. Dr. Rao was the Founder President of the Indian Society for Applied Behavioural Sciences and has been visiting Sri Lanka since 2002 for various HR related events and conferences. Dr. Rao has a long and distinguished career as an HR Consultant both in India as well as internationally, and was a Professor at the Indian Institute of Management, Ahmedabad for over 20 years.

In order to provide more value and relevance to the participants, the program has been localised to suit the Sri Lankan context by Lead Facilitator Jayanta Jayaratna – an experienced and accomplished management consultant.

Jayaratna is a Fellow Member and a Past President of IPM Sri Lanka (2001-2002).He is a certified member of the Australian human resource institute and has held many prestigious and senior positions in the private sector including the position of Deputy General Manager – Human Resources at Commercial Bank of Ceylon where he was responsible for formulating and implementing the HR strategy. Jayaratna's extensive knowledge and expertise on HRM in Sri Lanka and Australia will add much value to the programme by providing a unique Sri Lankan as well as an Australian perspective to best HR practices, HR policies and HR Audit.

"The localised HR Auditor Certification Program will empower Sri Lanka's HR professionals with the required knowledge, understanding and tools to conduct an extensive audit of HR policies and practices of an organisation," said Rohitha Amarapala – President, IPM Sri Lanka.

An HR audit conducted by a certified HR auditor – akin to the familiar financial auditor – provides numerous benefits to an organisation including but not limited to obtaining feedback on the contribution of the HR function to achieving strategic business objectives, assessment of the current quality of HR practices, policies, delivery and preparedness for the future, determining appropriate ways and methods of aligning the HR function with business goals, development of the organisation's HR Scorecard, setting guidelines for re-establishing HR performance standards and identifying areas for change and improvement with specific recommendations.

"While an organisation has many benefits in having skilled and certified HR Auditors conducting organisational HR Audits which include a measurement of the contribution of the HR function to the organisational bottom line, the participants of the Certified HR Auditor program too stand to benefit tremendously," said Jayaratna.

These benefits for the participants include developing of skills for conducting a comprehensive organisational HR Audit and HRD ScoreCard 2500TM scoring skills, acquiring and developing knowledge of scientific methodologies for the assessment of HR practices, systems, HR strategy and management, leadership styles, exposure to different HR practices and development of a systematic framework for need analysis and profiling of HR function in the organisation.

Further, at the successful completion of the course which is conducted via lectures, case studies, desktop case exercise, a mock HR audit, and a final exam, the successful participants will be awarded a certificate as a 'Certified HR Auditor' jointly by IPM Sri Lanka and TV Rao Learning Systems, India.

IPM Sri Lanka's vision is to be the guiding force and the leader in developing best people management practices in the Asian region.

Looking beyond national boundaries, IPM Sri Lanka consistently reviews, and upgrades professional standards in the HRM sphere. In order to meet the growing challenges of a rapidly growing economy, IPM Sri Lanka continuously identifies and conducts professional HR programs and workshops.

IPM Sri Lanka keeps pace with the new trends and concepts in HR by engaging continuously with the business community to share experiences, thoughts and insights in order to enrich and enhance the HR profession. IPM Sri Lanka also contributes to National HR Policy Formulation through consultations with the Ministry of Labour and Department of Labour.

Founded by a group of HR professionals in 1959, IPM was incorporated by an Act of Parliament in 1976. Its affiliation with the Asia Pacific Federation of Human Resource Management and the World Federation of People Management Association has helped IPM to enter into the international arena.

With over 900 professional members serving in both public and private sector organisations, IPM is also a constituent member of the Organization of Professional Associations (OPA) Sri Lanka. IPM is the only HR body in Sri Lanka which is recognised as a professional institute by the OPA.