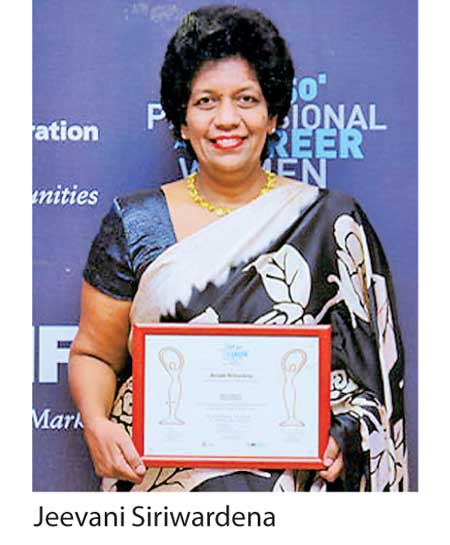 Women in Management (WIM) in partnership with International Financial Cooperation in Washington (IFC), presented the 'Top 50 Professional & Career Women – Sri Lanka 2017' on 14 July at the Taj Samudra with a theme of 'Beyond Parity – Developing Tomorrow's Leaders', to celebrate the achievements of remarkable women who inspire those around them through their astounding achievements in their careers, businesses and everyday lives.

Jeevani Siriwardena, Director General of the Sri Lanka Export Development Board (EDB) was awarded Silver Category for Leadership Excellence in State and Government.

Women in Management (WIM) works to empower Sri Lankan career women and women entrepreneurs by connecting and bonding them by providing leadership and guidance in nurturing their knowledge and skills and inspiring them to achieve their goals and to act as conduits to the transformation of the role of women in career and business into a dynamic force.