In recognition of its commitment to provide a safe working environment for employees, Ceylon Tobacco Company PLC (CTC) was recently bestowed the Zero Accident Award from its parent company British American Tobacco (BAT). Renowned as one of the highest appreciations within BAT, the award recognises outstanding health and safety performances of subsidiaries within the Group.

Receiving the award is a reflection of CTC's achievement of an outstanding track record of 13 consecutive years devoid of lost workday case incidents across their operations which includes the manufacturing plants in Colombo and Kandy as well as leaf growing and Trade Marketing and Distribution operations. This feat is a testament to the highest safety standards maintained by the company across its operations in Sri Lanka.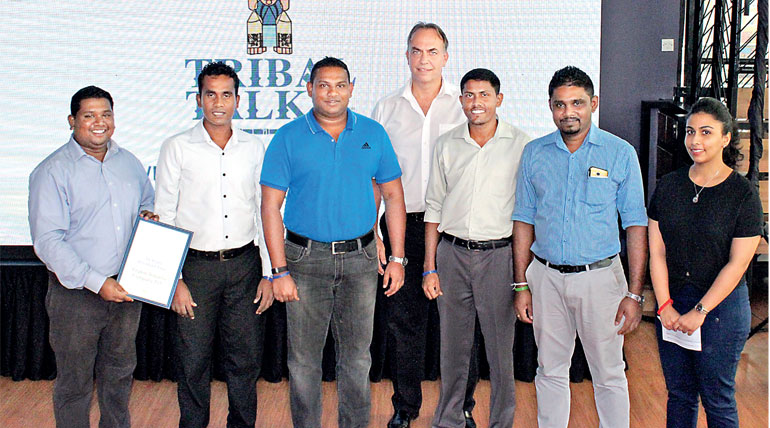 "At CTC we strongly believe that the safety of our employees as well as any person who works on behalf of the company is paramount. This is why we follow disciplined practices and strive for continuous improvement to ensure safety of our operations across the business. Over the years, the successful implementation of a comprehensive safety strategy has proven effective in taking CTC towards a stratum of improved corporate efficiency and overall business responsibility. We owe this success to all the hard work and commitment demonstrated by our valued employees," said Michael Koest, CTC's CEO/Managing Director.

This success was achieved with a total of 2,858,587 man hours reported from 2003 to 2016 and covers all activities of service providers regardless of their contract terms. CTC's commitment to maintain a safe and healthy work environment is echoed through their safety initiatives during the past years including programmes such as 'Safety Intervention', the launch of a 'Field Force Safety Toolkit' and 'PULSAR' - a unique, behavior based safety programme in addition to numerous continuous improvement programmes implemented over the years.

Dimuthu Tharanga, CTC's Environmental Health and Safety Manager, said: "This is a proud achievement for CTC. This award is a reflection of our benchmark operations and evolving safety standards through the years. I am confident that our commitment to ensure the highest standards in safety through our multiple safety initiatives, will contribute to our success in the future and will serve as an example to other companies within the industry."

CTC will continue to maintain a safe and healthy work environment which further strengthens its Health and Safety management structure thus maintaining an open and transparent environment to communicate performance in the years to come.