The concept of lean management is one that has both evolved and revolutionised operations and production processes across all industries and businesses. Implemented as a best practice measure in both large and small businesses, the concept has of late gained new vitality, with success stories coming to light in a variety of different cases. In response to the success of lean management, Colombo Leadership Academy (CLA) recently announced its latest training program on lean management hosted by a reputed panel, tipped to seamlessly maximise the profitability of businesses and enhance the knowledge base of its attendees.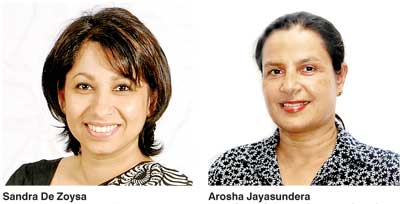 The workshop is scheduled to take place on 8 September at the CLA Auditorium, 532/3 Sirikotha Road, Colombo 3, from 8:30 a.m. until 5 p.m. and will feature experts in the industry who will provide real world knowledge as well as insights into best practices and implementation tactics that assure success.

Speaking on lean management and its potential to enhance efficiencies and profitability, Avix Consulting Group Faculty Member CLA/Director Arosha Jayasundera explained, "Lean management essentially focuses on optimising corporate efficiency through continuous performance improvements. By eliminating non value-adding activities, it implements a range of processes by which managers can enhance operational excellence. The workshop will focus on strategies and processes managers can implement to sustainably achieve higher degrees of efficiency and enhance their output while minimising waste and losses."

Covering major business development aspects such as excellence and organisational imperative, defining powerful efficiencies within a business, improving decision making, development of a virtuous circle and global competitive strategies, the program aims to deliver an enhanced understanding of organisational strategy, an understanding of the metrics of monitoring efficiency and the ability to drive business excellence as a CEO imperative.

Speakers at the event will be management and customer relations experts with many years of successful practice to their credit. The list includes Arosha Jayasundera, who has over two decades of experience both locally and internationally in the tourism, recreation and volunteer services. Arosha is a Black Belt Lean Six Sigma holder specialised at Standard Chartered Bank, a graduate of the London School of Business and also holds an MBA from Cass Business School – London. The line up also includes Dr. Preethi Wanasinghe, a Master Black Belt Lean Six Sigma holder from Motorola USA, who brings in over two decades experience in operations, engineering, IT, QA and shared services in the service and manufacturing sectors in Sri Lanka and Overseas.

The workshop will also feature Sandra De Zoysa, Group Chief Customer Officer and Chairperson of the Customer Experience Excellence Group Leadership Committee of Dialog Axiata PLC – under whose leadership Dialog has won numerous national and international awards and accolades – as well as George Brachialis, President and CEO of the Lean Leadership Instituting, based in the USA.

Speaking on the knowledge base made available to the participants, CLA CEO/Director Riaz Hassen enthused, "Our panel of speakers cover a wide variety of industries and expertise. From Sandra De Zoysa, who was one of the country's top ranked Women in Business in 2011 to George Trachilis, who was the producer of the Toyota Way To Lean Leadership course – the panel is unmatched and will be an invaluable resource to each and every one of our attendees. As in the past, CLA strives to not only provide information, but also insight and application strategy – ensuring that each of our workshops provide not only value, but value addition to our customers."

Registrations are now open and will include all related course material and case studies. CLA's event partners are The Leadership Circle, Q & E Advertising, Limelight PR, Metropolitan, MEC, Avix Consulting, and the Lean Leadership Institute. Reservations will be taken on 0720 865 000 or 0720 865 001, claprograms@cmbleadershipacademy.com or by visiting www.cmbleadershipacademy.com.