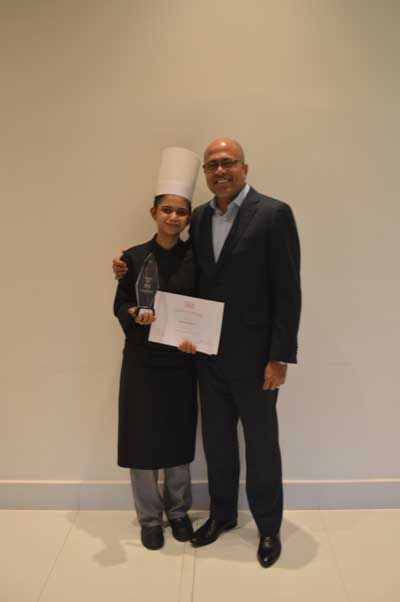 Champion of the year Kishanthini Udayasooriyan (Kitchen) with Cinnamon Red General Manager Terrence Fernando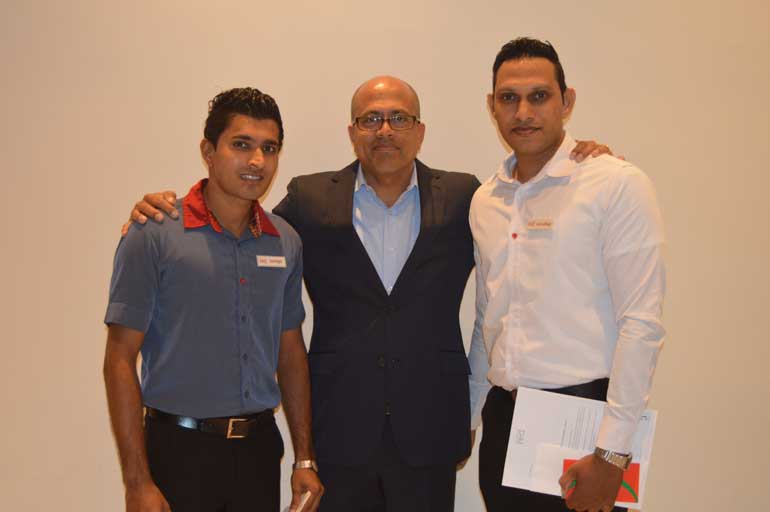 Associates of the Quarter Asanga Arachchige (House Keeping) and Thushara Niroshan (Security) with Cinnamon Red General Manager Terrence Fernando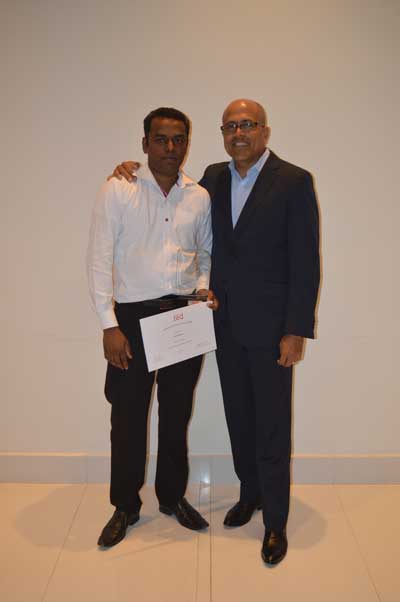 Employee of the year Russel Bandara (Chief Engineer) with Cinnamon Red General Manager Terrence Fernando
Lean luxury property Cinnamon Red appreciated their staff at their Associates' Quarterly Meeting last week.

House Keeping's Asanga Arachchige and Security's Thushara Niroshan were picked as 'Associates of the Quarter'. Niroshan also received the appreciation award of 'Red thumbs up moments' for his outstanding performance during the year.

As Cinnamon Red completed a year of operation on 1 September, two special awards were also given at the quarterly meeting.

Kishanthini Udayasooriyan from the Kitchen Department was recognised as the 'Champion of the Year'. Udayasooriyan having joined as a trainee has worked in all areas of the kitchen and now mans the action station at the breakfast at Flavoured. Always with a smile, she has been appreciated numerous times on TripAdvisor for her commendable service.

Chief Engineer Russel Bandara won Cinnamon Red's first-ever 'Employee of the Year' award. Joining the team at its inception, Bandara worked side-by-side with contractors and saw the hotel rising up to its current glory from the barren land it was. Heading what is considered as the most efficient department of the hotel with zero attrition since June 2014, Bandara was commended for his superior leadership qualities.

The winners received certificates of appreciation along with commendation letter from Cinnamon Red General Manager Terrence Fernando.