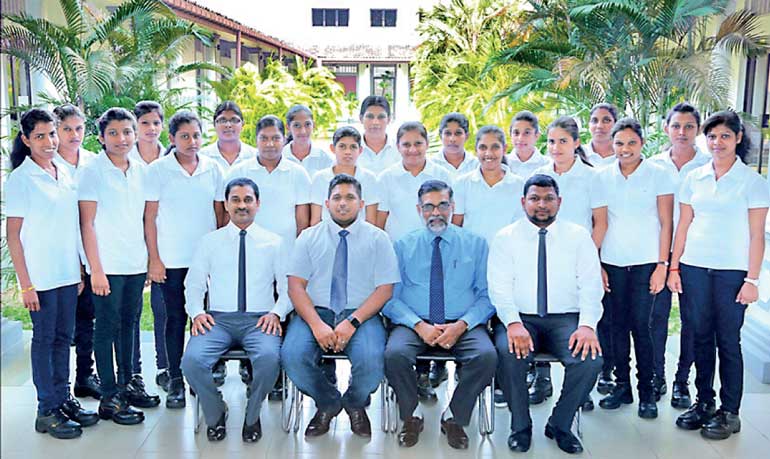 The 19 female mechanics with BCCT CEO Professor Rohana Kuruppu and Brandix Group Head of Engineering Iresha Somarathna (seated, second and third from right)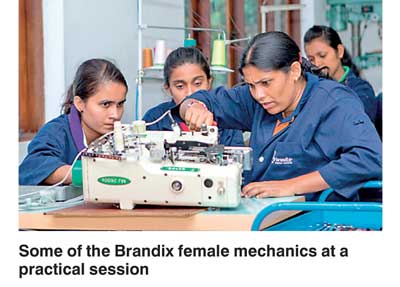 Brandix has taken another significant step in its on-going efforts to promote gender equality across the Group by graduating 19 female mechanics who completed an in-house training course on sewing machine maintenance and repair.

Penetrating what was once a male bastion, the 19 female associates from four business clusters of the Brandix Group completed the intensive four-month training program that covered 10 types of sewing machines and encompassed a comprehensive range of technical skills. The course was conducted at the Brandix College of Clothing Technology (BCCT).

Aged 18 to 30 years, these associates who had earlier been employed as sewing machine operators, quality controllers and helpers, have now been promoted to the position of Junior Mechanic with higher salaries and improved prospects for progression in their companies. With further training available within the Group, they may aspire to positions such as Maintenance Executive and Plant Engineer, the company said.

"We are delighted with the enthusiasm, passion and commitment of the batch, and with the success of the training program," said Brandix Group Head of Engineering Iresha Somarathna. "As a Group that is committed to equal opportunity employment, Brandix offers its executive and non-executive staff numerous opportunities for career progression and it is most encouraging to see these opportunities being made the most of."

The 19 female mechanics that completed the course were examined via a practical test, a written test and by their manuals and record-keeping. Notably, seven of the female mechanics obtained a High Distinction pass, while eight others received a Distinction.

Ranked Sri Lanka's most valuable export brand in 2016 by Brand Finance, Brandix is the country's single largest apparel exporter. The pioneer of the concept of 'total solutions' in Sri Lanka's apparel sector and a preferred supplier to some of the top retail brands in the US and Europe, Brandix is also a benchmark and international award winner for eco-friendly manufacture and commitment to environmental best practice.