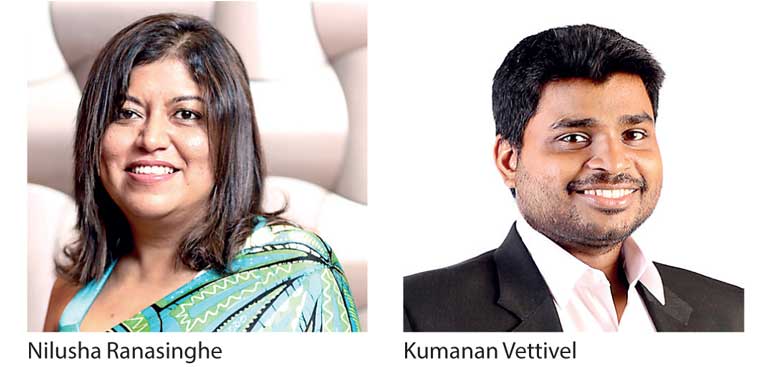 The Association of Chartered Certified Accountants (ACCA) having established a strong presence in Western Province, Central Province and Southern Province, now further expands its reach to the Northern Province by joining hands with their Gold accredited learning provider, K-Aims to bring their globally accredited qualification to the students of this region.

As a part of the many initiatives planned by ACCA in expanding its reach to all the key regions of Sri Lanka, including the North of the country, ACCA in collaboration with K-Aims will hold a series of workshops and events in the Jaffna region.

Seminars will be conducted for advance level students studying in the commerce to help them eventually transit on to the ACCA qualification effortlessly. The team conducting the program will consist of leading university lecturers who will deliver the workshops in an interactive teaching style that will promote an atmosphere of attention, participation and interest. The participants will also be guided to identify their strengths and areas of interest through the career guidance section which will be a part of the agenda of the workshop.

The 'My Learning Magazine' that has a host of subject related articles, past paper questions and articles by prominent teachers will also be handed over to the participants free of charge.

Commenting on this venture, ACCA Sri Lanka Head Nilusha Ranasinghe said: "Finance professionals are today the driving force of any organization, facing multiple demands as partners of business operations involved in financial management and analysis , governance, risk, control, strategic management accounting, corporate reporting, internal audit, tax advice and planning. The ACCA qualification has all of these competencies inbuilt into the qualification and is designed to suit to any employment sector coupled with a strong global footprint. It equips any aspiring finance professional with the expertise they need to require to become finance leaders in the industry. We at ACCA are keen to offer this opportunity to all the talented students of Jaffna."

Kumanan Vettivel, the founder of K-Aims, expressed that the resources required for students who wanted to study and enter into the field of finance was limited in Jaffna and felt that it was apt to join with ACCA to offer their diverse qualification to the students in this region, who although talented, lacked the right opportunities provided to them to make the best of their abilities.

"We hope to utilise this workshop as a platform to provide the students in Jaffna the exposure and pathway that will lead towards gaining a globally accepted qualification such as ACCA," he concluded.