Panel discussion in session

WiLAT Executive Committee​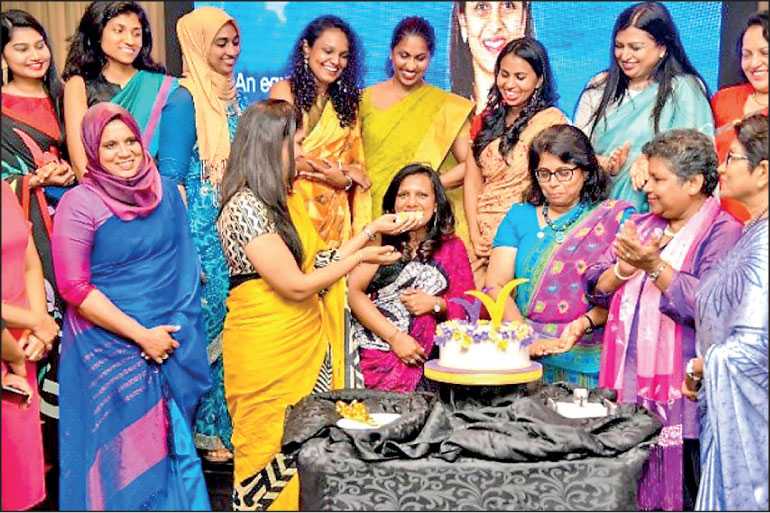 WiLAT Exco cutting the anniversary cake​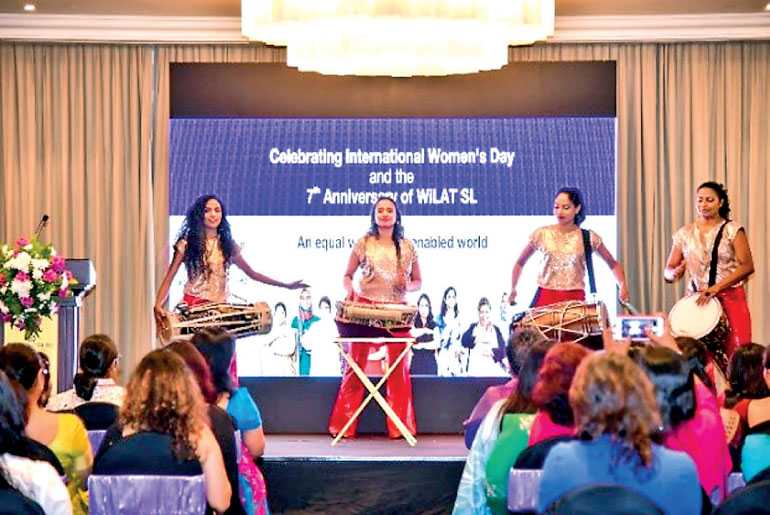 Thurya female drummers in action​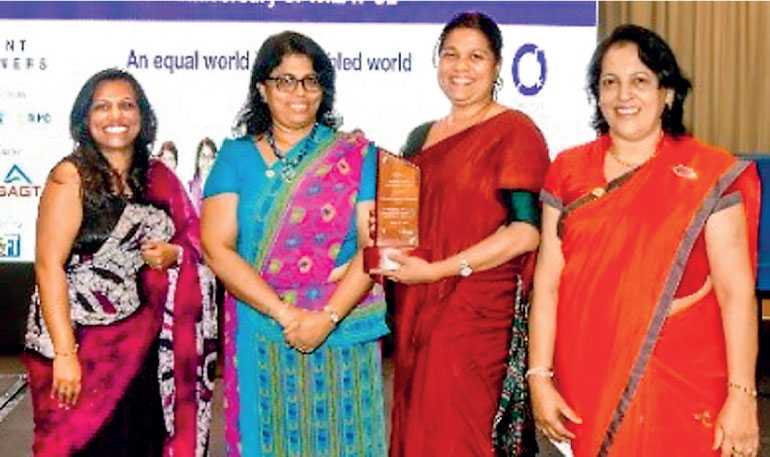 NTC awarded as the most female-friendly CP​
---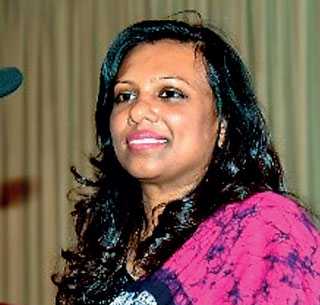 WiLAT SL Chairperson Gayathri Karunanayaka's welcome address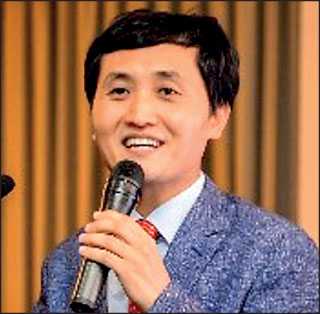 Keynote speaker Hyeonyong Choi's address
WiLAT SL Secretary Amra Zareer giving the vote of thanks
---
International Women's Day (IWD) is a worldwide event that celebrates women's achievements – from the political to the social – while calling for gender equality. We are moving to a very exciting time in history where the world now 'expects' gender balance.
The world notices its absence and celebrates its presence. Step back a few years and the world was asked to #PledgeforParity for IWD 2016 and develop an inclusive mindset. Then in 2017 the world was asked to #BeBoldforChange and identify tangible action to help accelerate gender parity. 2018 saw a massive #PressforProgress as the world stepped forward to push the boundaries and go beyond to achieve greater equality for women.

In 2019, we continued to play a critical role in helping forge a more gender-balanced world as we work towards a #BalanceforBetter. And 2020, sees an important wave of collective individualism as we all strive to be #EachforEqual – because an equal world is an enabled world.

IWD 2020 revolved around the theme 'An Equal World is an Enabled World'. WiLAT celebrated the International Women's Day and the seventh anniversary of WiLAT on 4 March at the Victorian Hall at the Kingsbury Hotel Colombo.

WiLAT SL Chairperson Gayathri Karunanayaka welcomed the gathering and touch based on the growing concerns of women in work and how WiLAT SL has become a dynamic force to revolutionise the women participation in the logistics, transport and supply chain sector in SL.

She mentioned that female representation in the logistics, transport and supply industry is seeing a growing trend and currently SL's female representation in the industry stands at 3%. Karunanayaka also mentioned that over the years WiLAT, together with its advisor who is currently CILT Chairperson Gayani De Alwis, has spearheaded many collaborations in Sri Lanka and also through the WiLAT network globally to promote women in our industry.

The event comprised of a keynote speech from Chief Guest/keynote speaker and International Youth Fellowship Sri Lanka Chairman Hyeonyong Choi. He spoke of the importance of mind education and the important role it plays in our daily life emphasises attitude and a positive outlook to life at every given situation to beat the odds.

This was followed by a panel discussion on the theme 'An equal world is an enabled world'. The panellists for the evening were Global Consulting Company CEO Aroshi Nananyakkara, Mountain Hawk Express Ltd. Director/CEO Chamila Bandara, Effective Solutions Ltd. Director Heminda Jayaweera and House of Lonali Founder/CEO and Lead Designer Lonali Rodrigo.

Hayleys Advantis Ltd. Director Ibrahim Saleem moderated the session. They shared insights on a broad spectrum on gender balance, equality and opportunities for women.

Thurya – the all-girl band – mesmerised the audience with their performance to bring in a sense of entertainment for the evening. WiLAT SL also felicitated the Corporate Partner that has the highest female representation at the CILT and the award was presented to National Transport Commission (NTC). NTC Director Quality Assurance Sherin Athokorala and former Director General Vijitha Weerasinghe accepted the award on behalf of NTC.

WiLAT SL Secretary Amra Zareer proposed the vote of thanks and in her closing address stated the importance of having to help build a world in which every woman and girl can create the kind of life she wishes to lead, unconstrained by harmful norms and stereotypes.

She further stated a world where women are economically empowered will be a fairer, happier and a more prosperous place to live for everybody and that our business will flourish in it and called organisations and institution to be Each for Equal.

WiLAT also carried a social media campaign in the line-up to the event engaging the members from the executive committee of WiLAT SL by a poster campaign promoting the theme #EachForEqual. The event was attended by leading industry professionals, university undergraduates and representatives from the both private and public sector.

The main objective of WiLAT is to promote and encourage the art and science of logistics and transport. WiLAT is a part of an ever-expanding global network within CILT. The Global launch of WiLAT was held on 3 June 2013 in Sri Lanka during the CILT international convention. Currently, WiLAT is present in 21 countries with over 1,800 members in the global network which is expanding rapidly. WiLAT Sri Lanka is one of the five pioneering fora of the global network and was established on 21 March 2013.