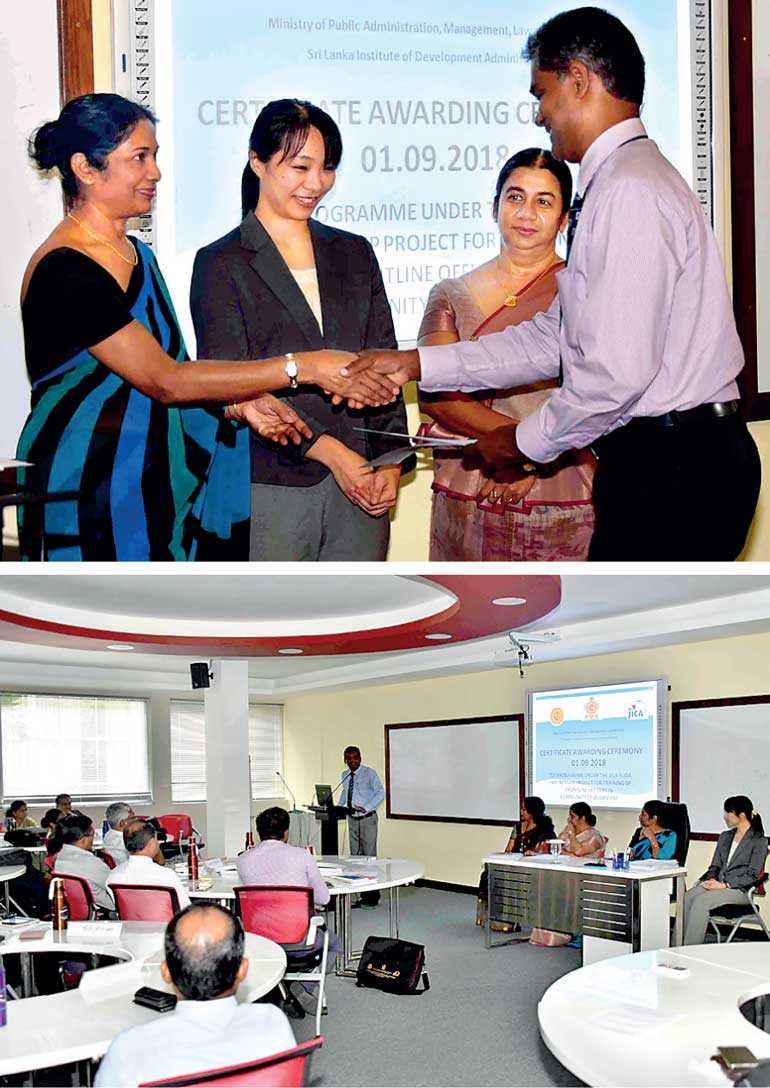 Training of Trainers (TOT) programs were conducted for Senior Government Officials nominated from six Provincial Councils (Western, North Western, Central, Uva, Southern, and Sabaragamuwa Provinces) in the new Auditorium of the Sri Lanka Institute of Development Administration (SLIDA), on 31 August and 1 September for batch 1, and 14-15 September for batch 2, in collaboration with Japan International Cooperation Agency (JICA).

48 senior government officers were trained to work as facilitators / trainers, to practice and deliver 10-day frontline officers training programs, using comprehensive training modules developed under The Project for Training of Frontline Officers in Conflict Affected areas in Sri Lanka (FORWARD Project).

The main purpose of the TOT program conducted was to establish a pool of facilitator in the six provinces where FORWARD project was not implemented, and consequently share and disseminate knowledge and experience gained through this project all over the country, by ensuring that the project outputs will be sustainably practiced in the long-run while achieving effective service delivery of frontline officers to the community.

The completed set of training modules, including session-wise presentations, facilitator guides, participants' notes, case study book, and other audio and video materials, were distributed among participants to encourage them to use these materials in future programs in their respective provinces.

The FORWARD Project has successfully completed its first implementation cycle from April 2013 to March 2016, and its second implementation cycle from December 2016 to December 2017, by Management Development Training Units (MDTUs) in the Northern, Eastern and North Central Provinces, under the direct supervision of SLIDA under the Ministry of Public Administration and Management.

SLIDA Director General Wasantha Perera, JICA Representative Otsuka Miki, and officials from SLIDA and JICA participated in the inauguration and certificate-awarding ceremonies of both batches at the new SLIDA Auditorium.