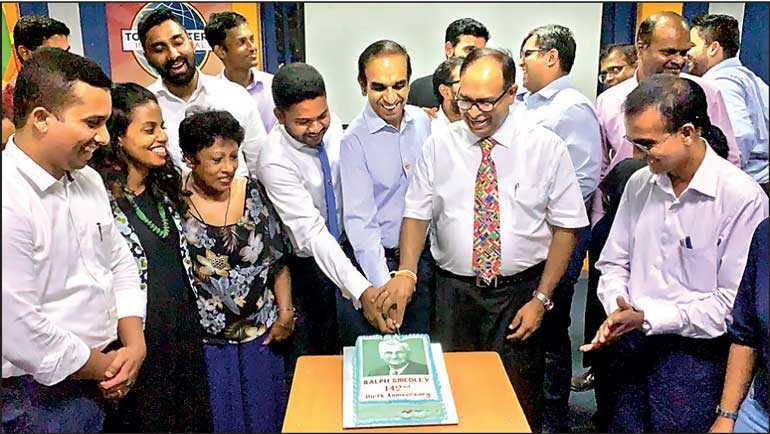 ---
Ralph and Smedley Toastmasters Clubs are uniquely named after the Toastmasters International Founder Dr. Ralph Smedley. The two clubs united to celebrate the founder's 142nd birth anniversary with a special combined meeting coinciding with Dr. Ralph Smedley's birthday on 19 February.

This historic meeting was graced by mentor/sponsor of these two clubs Past International President DTM Balraj Arunasalam. The meeting ended on a celebratory note with a cake designed with the Founder's picture being cut by DTM Balraj in the presence of Ralph and Smedley Club Presidents, DTM Dr. Mahesh Jayasinghe and TM Diren Dantanarayana respectively and the club members.

DTM Arunasalam in his address, reminisced on Dr. Ralph Smedley's noble vision 96 years ago to build leadership and communication skills. He shared his insights on how the organisation has spread its wings to 143 countries, with 16,800 clubs empowering over 358,000 Toastmasters with the gift of communication and leadership. He shared the evolutionary journey of this organisation in making its educational program relevant with universal appeal.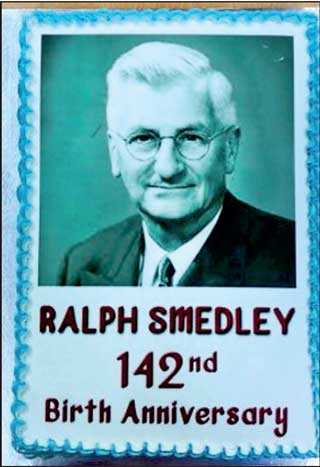 Ralph and Smedley Clubs are two established clubs with over 14 years distinguished track record producing district leaders and champion speakers. Public Speaking Toastmasters International – 2014 World Champion Dananjaya Hettiarachchi was a Past President of Smedley Toastmasters Club.

Ralph Toastmasters Club current VP Education Toastmaster Arfath Saleem has been a finalist in 2015 and a two-time semi-finalist of the World Champion of Public Speaking. More than 50 members from both clubs attended the joint meeting which ended with fellowship and camaraderie.