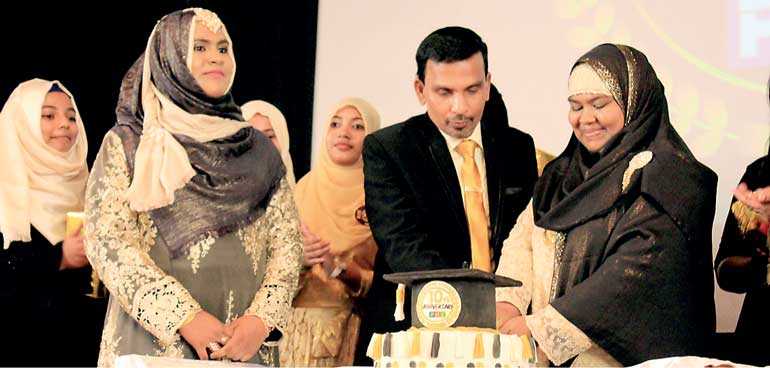 Cutting the Cake to mark the 10th Anniversary
The fifth Certificate Awards Ceremony and 10th Anniversary Celebration of Pearl Hobby Craft Tainting Institute Colombo, a training institute registered with Vocational Training Authority, Sri Lanka conducting cake-making, general cookery, dress-making, handcrafts and tailoring for ladies since its inception in 2009, was held at the Russian Cultural Centre Colombo recently. 55 students received their certificates and awards.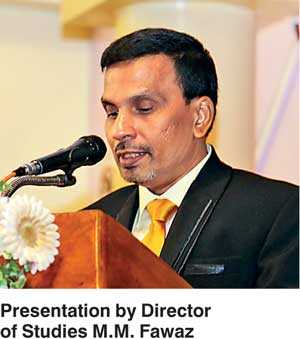 This year's Chief Guest was Assistant Commissioner of Elections A. N. N. Nuzrath, with Guests of Honour Attorney-at-Law Minha Arshad and Royal International Institute Principal Rizwana Farhan also presenting certificates and awards to the students. Chief Instructor S. H. F. Risa Fawazdeen and Director of Studies M. M. Fawazdeen were also present.