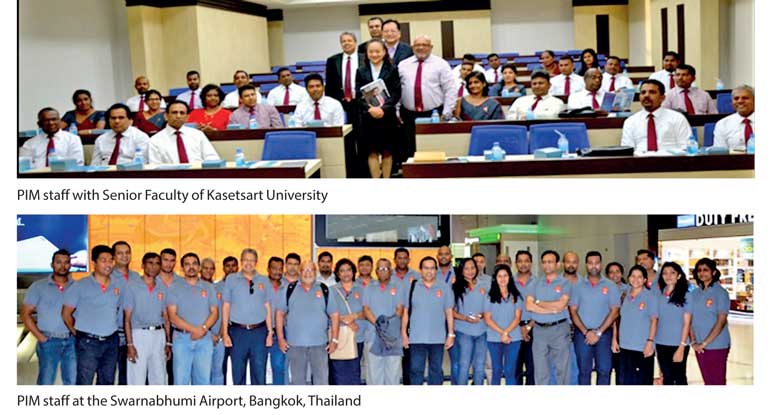 The entire staff of the Postgraduate Institute of Management (PIM) undertook a three-day study tour in Thailand recently.

It is the first time in the three decades of PIM's existence, that such an exposure tour involving its entire staff took place. The visit involved the Kasetsart University in Bangkok, famous for its green practices, being the leading agricultural university of Thailand.

One of the most remarkable aspects of the tour was the level of interaction, spirit and positive engagement among the PIM team members, including both academics and non-academics.

PIM Director Prof. Ajantha Dharmasiri inspired the welfare committee to organise the event, in raising the caring approach of PIM towards its productive employees to a higher level. The PIM team is keen to implement new ideas they have learnt at Kasetsart with enthusiasm.