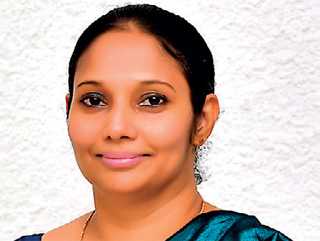 Dr. Nilakshi Galahitiyawe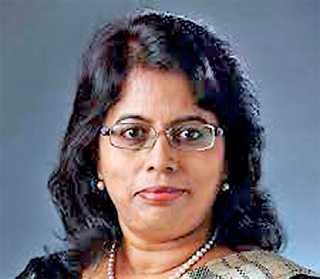 Gayani De Alwis
---
The team at PIM is back with the fifth edition of its online discussion series Monthly Montage and this time the theme will be on Women in Leadership. With much being spoken about this domain especially in March due to celebrations of the International Women's Day, PIM will present two panellists who would share their insights and perspectives. Recent research shows equal opportunities for education and employment to women globally could add more than $ 20 trillion to the global economy.

The session will be held on 1 April from 6 p.m. to 7 p.m. via zoom and live streamed on the FB Page of the Post Graduate Institute of Management.

The two panellists for the event would be Dr. Nilakshi Galahitiyawe who heads the PIM Research Centre and specialises in lecturing in the domains of Supply Chain Management, Services Management, Research Methods and Quantitative Data Analysis. Gayani De Alwis is a non-executive director for many leading organisations and a specialist in supply chain and logistics. She continues to actively promote gender diversity in Sri Lanka, and has been part of the taskforce appointed by the Prime Minister's office to increase female labour force participation, as well as the Women Director's Forum, and the Women Advisory Committee of the Ministry of Skills Development to improve tertiary and vocational education for women. The discussion will be moderated by Tharindu Ameresekere, a Senior Lecturer at PIM.

They are in the forefront of their chosen fields, being a beacon for showing the way for more women in the corporate sector, on how they too could trach the acme of their career ladders.

The theme will be focused on discussing the challenges that women face when entering the workforce and what needs to be done to break the glass ceiling and claim the place in the leadership, which is rightfully belonging to them. Post Graduate Institute of Management takes pride in equipping hundreds of young women to conquer their goals in the competitive global and local economy, an endeavour which as the nation's management mentor, it has executed with pride for over three decades.