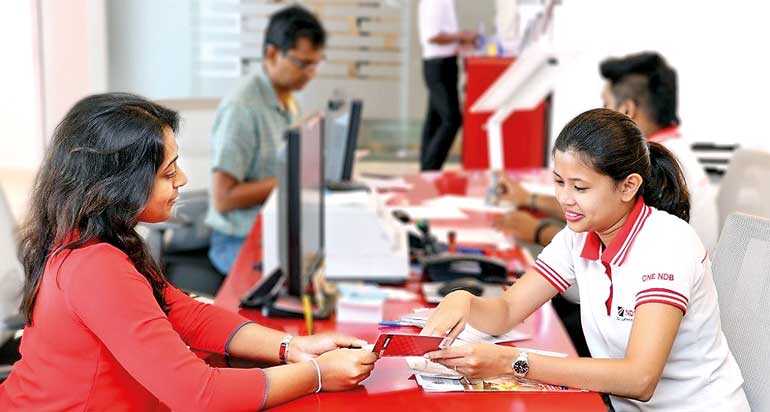 As the first Sri Lankan company to receive the Global Gender Equality certification from the assessment body Economic Dividends for Gender Equality (EDGE), NDB has taken massive steps to provide gender balance in the workplace, as well as to become the employer of choice to both women and men.

Recognising the bank's commitment towards gender parity in the workplace, NDB becomes the most trusted and reliable partners for their customers.

NDB earned the EDGE 'assess' level of certification after a third-party evaluation of gender balance. This is the first of three tiers of EDGE certification, awarded when a certain organisation is considered to have made a public commitment to a strong gender balance across the talent pipeline, with equal pay for equivalent work, balance in recruitment and promotion, leadership development training and mentoring, flexible working and to an inclusive workplace culture as reflected by high engagement levels of both female and male employees.

Furthermore, NDB is a part of a select group of leading companies in developing commitments for action as part of the IFC-led SheWorks Partnership which will foster learning around a variety of employer-supported strategies, approaches, and policies to boost women's participation in the labour force.

NDB Bank is the parent company of the NDB Group, one of the fastest growing financial services conglomerates in Sri Lanka. The bank was recently recognised by various awarding bodies for its remarkable achievements. Among the notable awards won were; 'Best Domestic Bank in Sri Lanka for 2019' by Asiamoney Magazine, 'Bank of the Year in Sri Lanka 2018' presented by The Banker UK, 'Best Bank in Sri Lanka 2018' by Global Finance Magazine, USA, and Winner – Banking Category at the National Business Excellence Awards of the National Chamber of Commerce Sri Lanka.

From its inception, the NDB Group which includes NDB Bank, NDB Capital, NDB Investment Banking, NDB Wealth, and NDB Securities has been a catalyst in the development of the nation, strengthening and empowering entrepreneurs, corporates and individuals from all strata of the economy. Customers across all group companies have benefited from the product and service offerings of the NDB Group.

EDGE is the leading global assessment methodology and business certification standard for gender equality. Launched at the World Economic Forum, EDGE Certification was designed to help companies not only create an optimal workplace for women and men, but also benefit from it. EDGE stands for Economic Dividends for Gender Equality and is distinguished by its rigor and focus on business impact.

The methodology uses a business rather than theoretical approach that incorporates benchmarking, metrics, and accountability into the process. It assesses policies, practices, and numbers across five different areas of analysis: equal pay for equivalent work, recruitment and promotion, leadership development training and mentoring, flexible working, and company culture. EDGE Certification has received the endorsement of business, government, and academic leaders from around the world. For more information, visit http://www.edge-cert.org.