Mitra Innovation Senior Project Manager Rajinda Rathnapala articulated his thoughts on key areas in Project Management that are recognised by executives and stakeholders as indispensable skills which bring true strategic value to their projects and long-term strategies.

One of the key areas that need focus is the importance of hiring and retaining the right talent, which Rathnapala says is of paramount importance. "When you spend a lot of time and energy on technical aspects of project execution, it can leave a gap in soft leadership skills. Project managers who have the essential skills to drive by example, build trust, and create an open culture by driving changes and 'buy-in', is what creates top project managers who understand the value they bring to the project."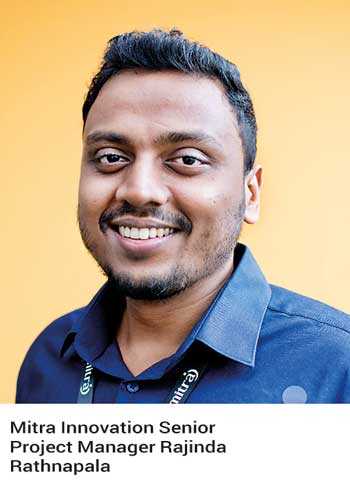 He also said that discovering and implementing high-impact, high-visibility opportunities is essential. "It's about creating value for the customer. If a project is delivered on time and on budget but does not create value for the client, then it really does not matter that it was delivered. Projects need to have a positive impact and it should enable the business to become more agile and flexible." Reporting on what the client really cares about is another key factor, according to Rathnapala. "Key performance indicators (KPIs), quantitative or qualitative, play an important role. A project manager should be able to regularly report progress to project sponsors and stakeholders. They should be able to provide transparency into project and portfolio performance with absolute confidence."

Creating a framework that shows how project managers align with the client's specific objectives is yet another essential practice. "A project manager's value comes when stakeholders and executives can distinguish a direct line back to strategic goals, with clear direction and a transparent flow of communication that flows from project leaders, to all areas of the organisation, regarding how projects are moving forward."

Providing project stakeholders and senior executives with distinct, unblurred information is yet another vital component. "The best practice is for project leaders to commence any project with a preliminary discussion with project stakeholders, executives, and teams, and define clear-cut information about what they are looking for in reference to KPIs and ongoing project insights," said Rathnapala. "This allows the project manager to nail down the types of data they need to analyse, and gather timely and relevant business intelligence, as well as have the right tools in place that provide relevant, to-the-point dashboards at-a-glance to capture pertinent real-time data from multiple sources, and display it visually so that every team member can quickly and easily access KPIs in an instant."

Project managers who adhere to these project management tips will achieve on-time, on-budget delivery of high-profile projects, thereby increasing the success rates of their projects and career prospects, he concluded.